Ylang Ylang Features & Benefits
In this weeks blog we are sharing some great information about Ylang Ylang and its features and benefits.  Ylang Ylang is a tall tropical tree about 20 metres high with large, tender, fragrant pink, mauve or yellow flowers and is cultivated in Java, Sumatra, Madagascar and the Comores. The name means 'flower of flowers'.
Ylang Ylang has a sweet, soft, flowery fragrance that has made it a romantic favourite. In Indonesia, the petals are often strewn across a marriage bed. Ylang ylang is extremely effective in calming and bringing about a sense of relaxation, and it may help with releasing feelings of anger, tension, and nervous irritability. It has a long history in skin and hair care products, particularly in Asia, where it is used to promote luxuriant-looking hair.
Ylang Ylang is used all throughout the world for many medicinal purposes; here is a list of just a few benefits this beautiful plant has to offer:
Antidepressant: This is one of the oldest known medicinal properties of Ylang-Ylang and it is a part of the essential oil as well. It fights depression and relaxes both the body and soul, thereby driving away anxiety, sadness, and chronic stress. It also has an uplifting effect on mood and induces feelings of joy and hope. It may be an effective treatment for those undergoing nervous breakdowns and acute depression after a shock or an accident.
Antiseptic: Any wounds like cuts, abrasions or burns comes with the chance of the wound becoming septic from various bacterial infections. The risk of complications is even greater when the wound was made by an iron object, as there remains a chance of it becoming infected by tetanus germs. Essential Oil of Ylang-Ylang can help to avoid both sepsis and tetanus by inhibiting microbial growth and disinfecting the wounds. This property of Ylang-Ylang Essential Oil protects your wounds from infections from bacteria, virus and fungus. It also helps to speed up the healing process of the wound.
Hypotensive: This oil is a very effective agent for lowering blood pressure. In recent times, since high blood pressure is a major health epidemic among both the young and the old, and the drugs for lowering it having serious adverse side effects on the health, Ylang-Ylang oil can be an easy and natural solution. It has no adverse side effects on health, if taken in prescribed quantities.
Nervine: Ylang-Ylang Essential Oil is a health booster for the nervous system. It strengthens the nervous system and repairs any damage it may have suffered. Furthermore, it also reduces stress on the nerves and protects them from developing a number of nervous disorders.
Sedative: This oil sedates or calms nervous afflictions, stress, anger and anxiety, while inducing a relaxed feeling.
Other Benefits: Ylang-ylang essential oil can be used to cure infections in internal organs such as the stomach, intestines, colon, and urinary tract. It is also good for people suffering from insomnia, fatigue, frigidity and other stress related conditions. It is extremely effective in maintaining moisture and oil balance of the skin and keeps the skin looking hydrated, smooth, and young.
We use Ylang Ylang in our Leave-In Moisture which is a leave-in treatment containing a nourishing blend of organic ingredients perfect for restoring moisture and repairing any hair type with no silicones or masking agents!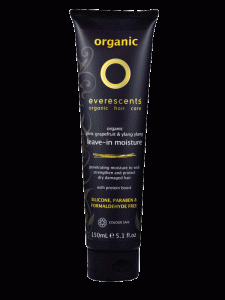 We also use Ylang Ylang in our Moroccan Argan Oil which is designed to repair and replenish, protect, smooth and shine and enhance colour.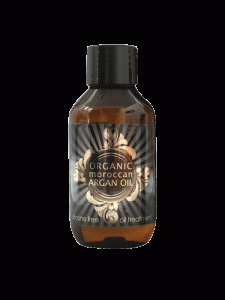 To learn more about the EverEscents range, please click here
Source:
http://www.youngliving.com/en_AU/essential-oils/Ylang-Ylang
http://www.essentialoils.co.za/essential-oils/ylang-ylang.htm
EverEscents, Leave in Moisture, organic, Organic Hair Care, Organic Haircare, Organic Moroccan Argan Oil, Ylang Ylang