SALON FEATURE: HAYLO HAIR AND BEAUTY EMBRACING THE NATURAL YOU
Haylo Hair and Beauty Embracing The Natural You
Are you wanting to embrace your glorious natural mane? Encourage those incredible curls you were born with? Hydrate and care for those textured tresses that have a mind of their own? Then look no further than Haylo Hair and Beauty, the only dedicated Curly Hair Salon based in Wollongong NSW. The team at Haylo have all your curly hair needs, products and education covered.
As a curly girl herself, founder Hayley Duncan opened her salon doors in 2016 with a mission to help clients alike fall in love with their natural curls. With over 25 years of experience and a passion for education, she is an expert in transforming curls, and tapping into their true potential. Tailoring her services to suit all curl types, Hayley's vision has always been:
"To help women and men to embrace and wear their hair natural and just be able to have confidence in themselves."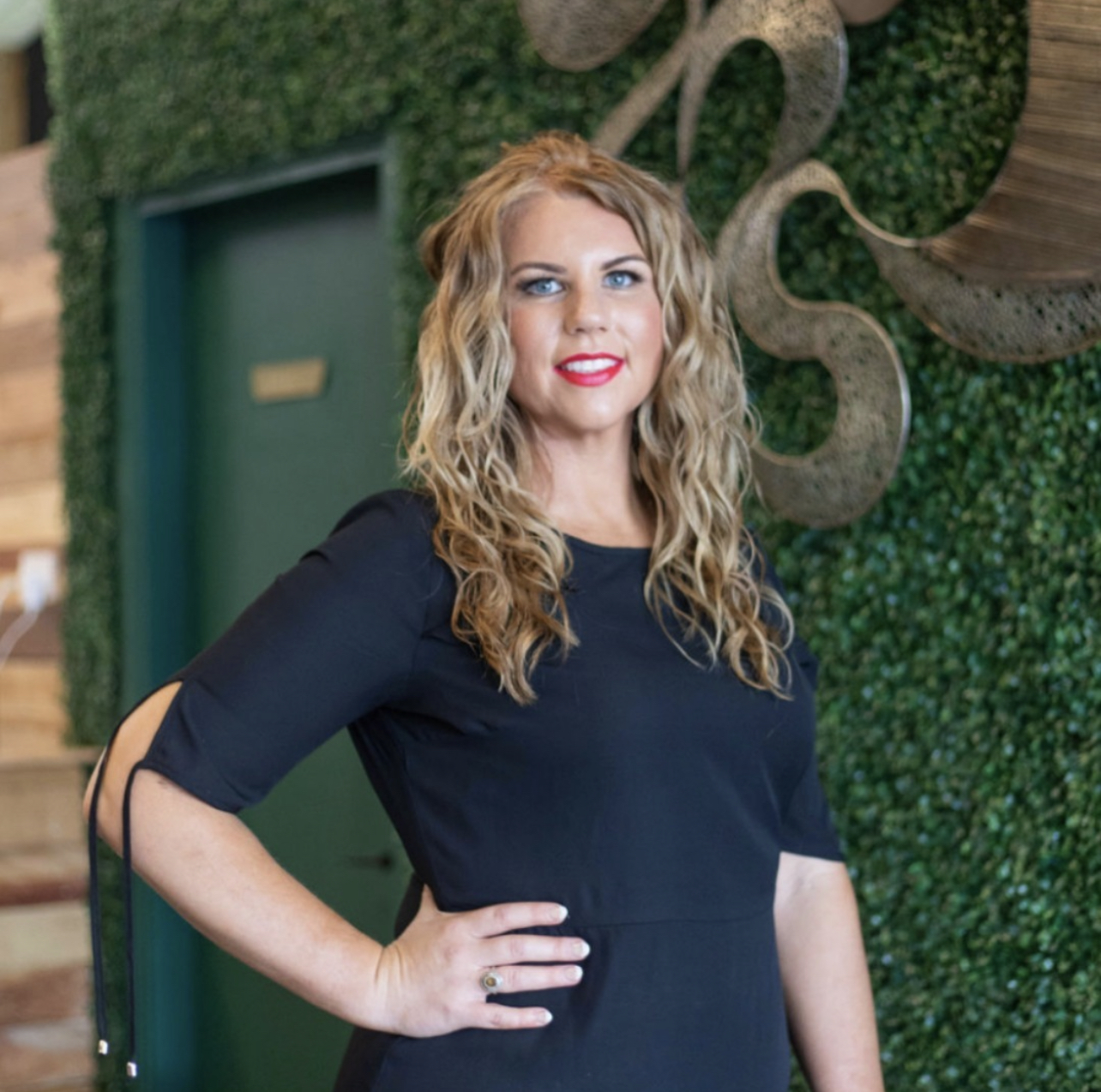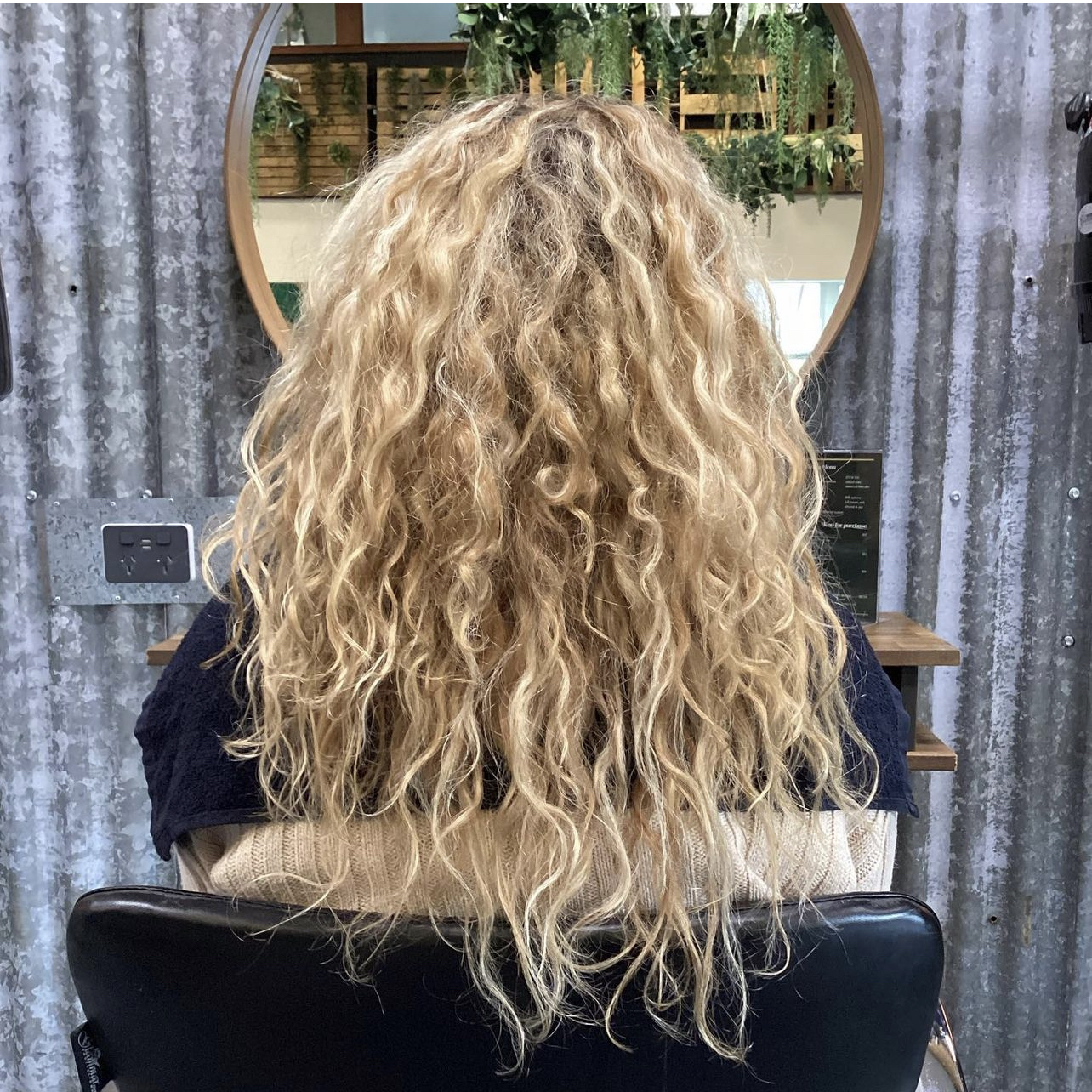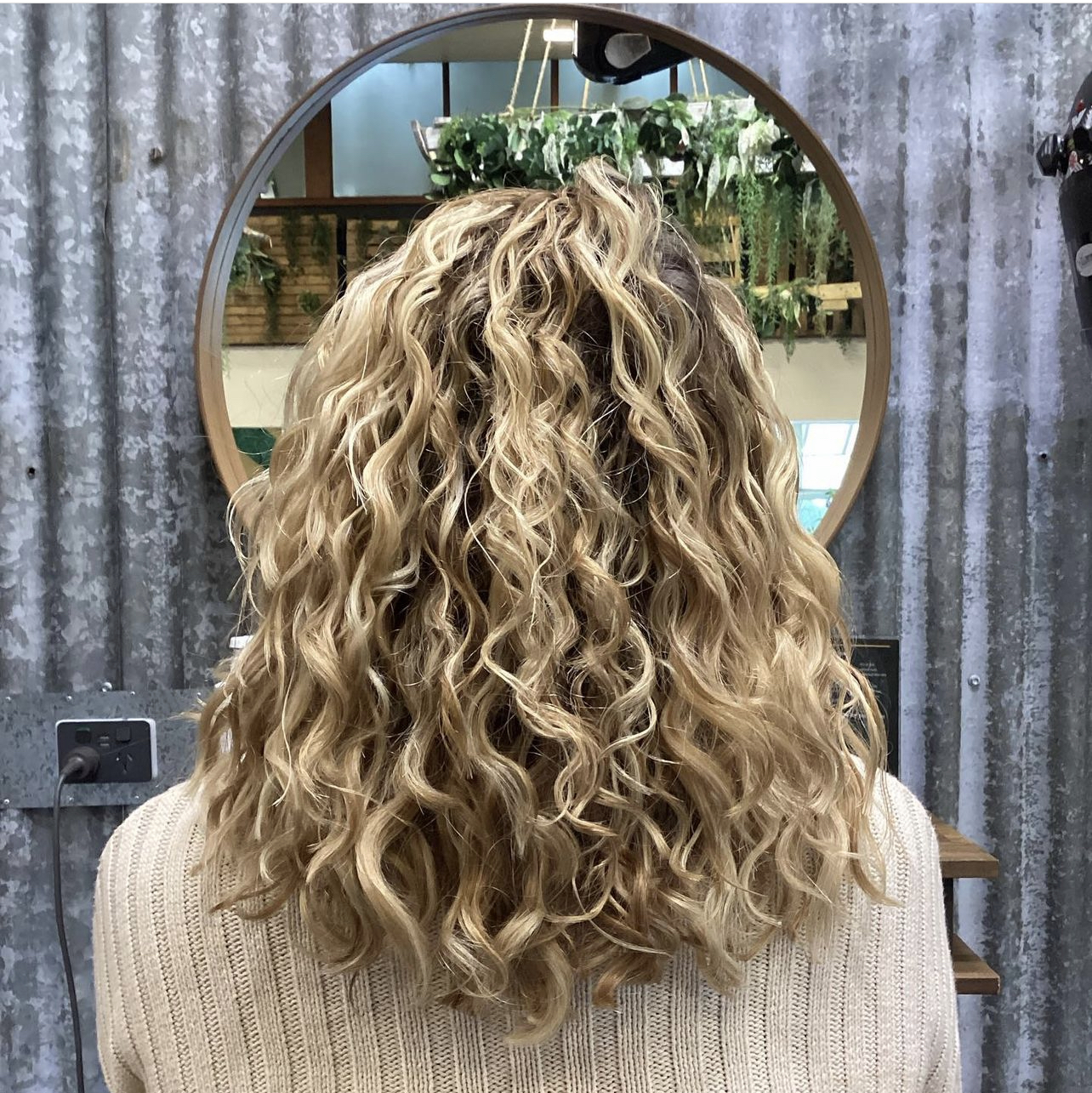 Not only does the team at Haylo Hair love working with curls, but offering sustainable, low-tox hairdressing and plant-based beauty services are at the forefront of their salon's ethos.
From their cleaning products to their retail and refill shelves stocked with EverEscents and Clever Curl, there is no doubt your hair, health and the environment are being well looked after in this salon space.
Hayley trained with Lorraine Massey, the creator of The Curly Girl Method, who was a massive inspiration not only in her approach to cutting but her attitude to 'the sky's the limit,' encouraging individuals to find their authentic place within the hair industry. After our brief conversation, you can be assured that the team at Haylo are forging their own passionate path and I am inspired by their ethos, environment and the confidence they are instilling in the clients lucky enough to walk through their doors.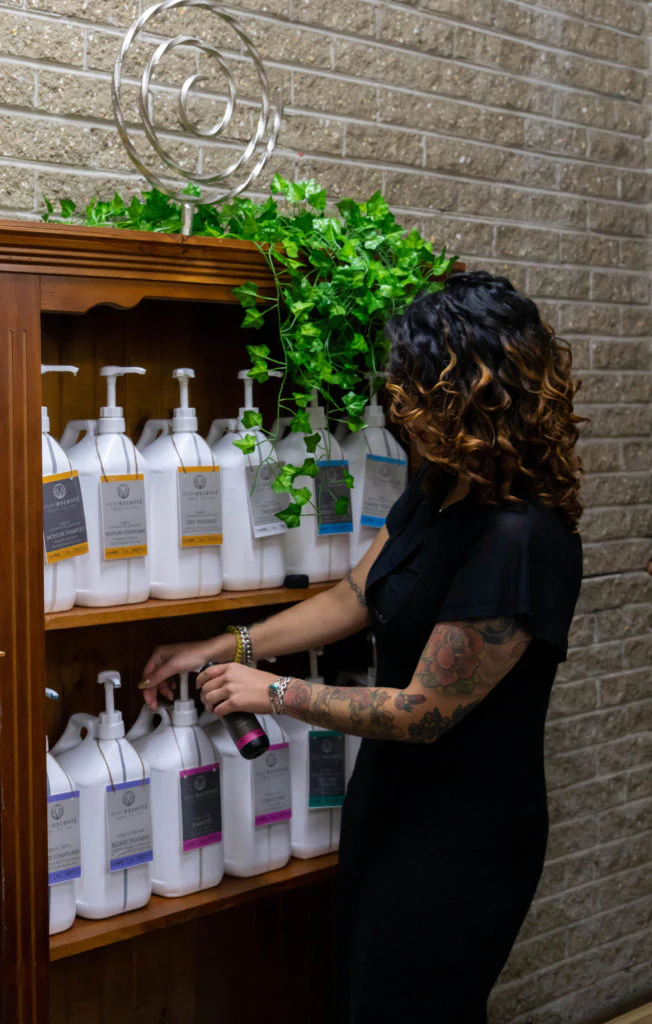 Hayley began looking into more holistic and natural alternatives during her pregnancy with her first child.
In her research she discovered EverEscents (and Clever Curl soon after) and has not looked back, knowing she is using quality organic products that deliver fantastic results. With a Refill Station consisting of both ranges and sustainable practices in place, Haylo is a holistic haven for all things curly and creative.
By focusing on the 'inside out' approach you won't find any curls being stripped by shampoos full of sulfates or being suffocated from conditioners full of silicones. Utilising quality products supports the process of feeding the cortex, rather than using mainstream hair products that simply coat the cuticle.
'What we need to do is really nourish and care for the cortex which is going to enable our hair to just fall and sit naturally nice all the time, because it's basically feeding it from the inside out.' discusses Hayley.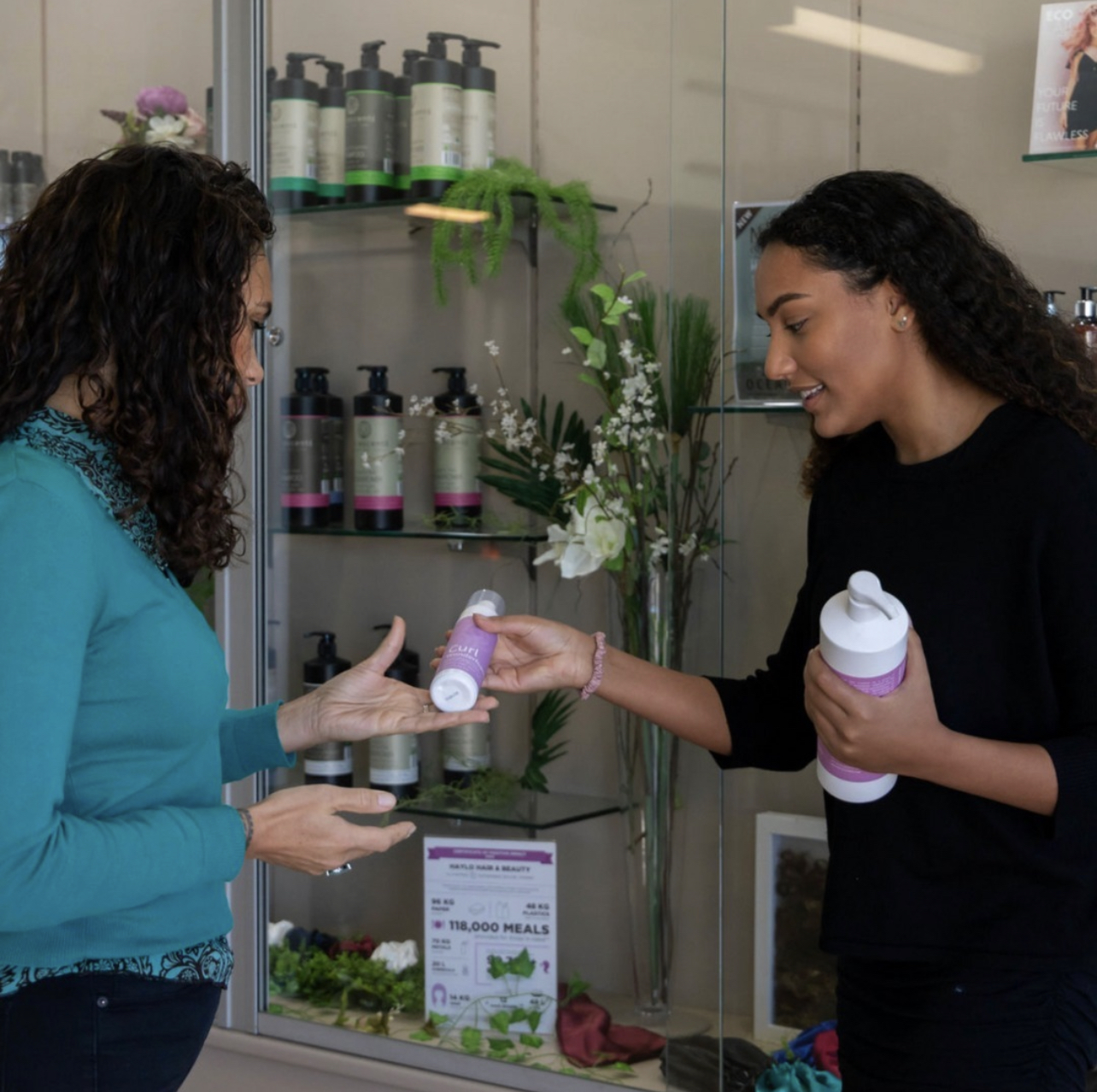 Dry curl cutting or in other terms 'free range intuitive styling' is a core focus at Haylo, working with different curl types and the way the hair naturally sits. Hayley's biggest tip for emerging stylists is, "go with your gut a little bit, rather than 'I have to do it this way, this is how I was taught.' Just go with your gut and follow your instincts."
Hayley believes that prevention is better than cure (in life and with curly hair) and by not spoiling the curl too much there is less to do, curls can be worn naturally and confidently.
With consultations, educational services and an open and honest philosophy, the Haylo team will support you to create a curl routine with the perfect products tailored specifically to you and your unique curl type.
If you have aligned values in health, wellbeing and of course embracing yourself from the inside out, then Haylo Hair and Beauty will be heaven for you and your hair.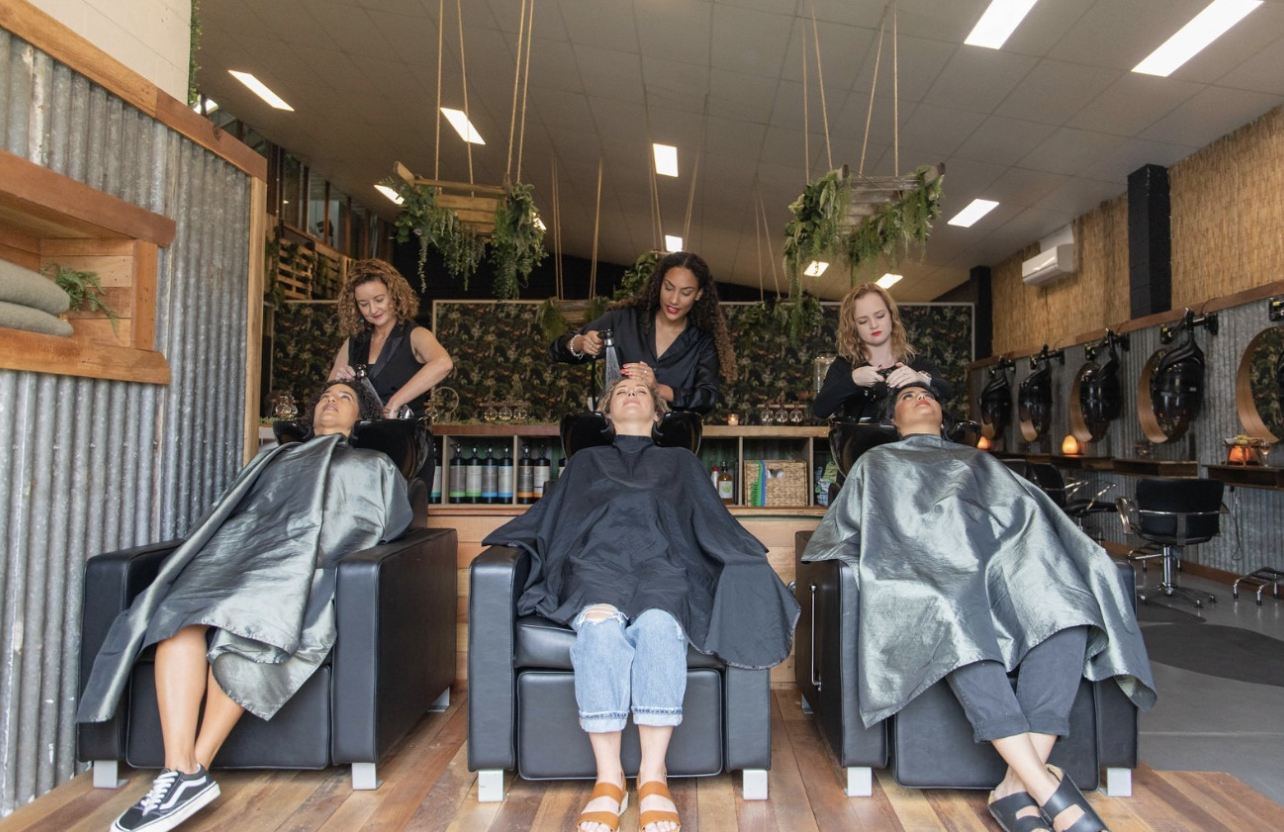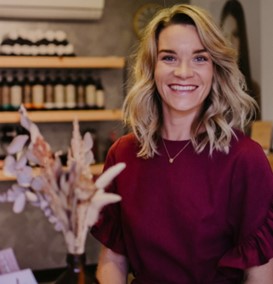 EverEscents Organic Hair Care, organic, organic conditioner, Organic Ministry, Shampoo