POSTPARTUM HAIR CARE
Most new Mums would agree that it can be hard to find time and space to prioritise yourself during the first year after welcoming your new bundle of joy. First comes the 'pregnancy glow-up' often accompanied by a glowing complexion and a thick, lustrous head of hair, and then bam! The fourth trimester hits, frequently followed by post-partum hair loss and skin that is struggling to adjust to the new rush of hormones (all of which are very common and completely normal!).
The juggling act of caring for your new mini while trying to find time look after yourself too is 100% real, but can be made a little easier to navigate by choosing safe, effective, natural products that you can trust are doing the best by you, and your health.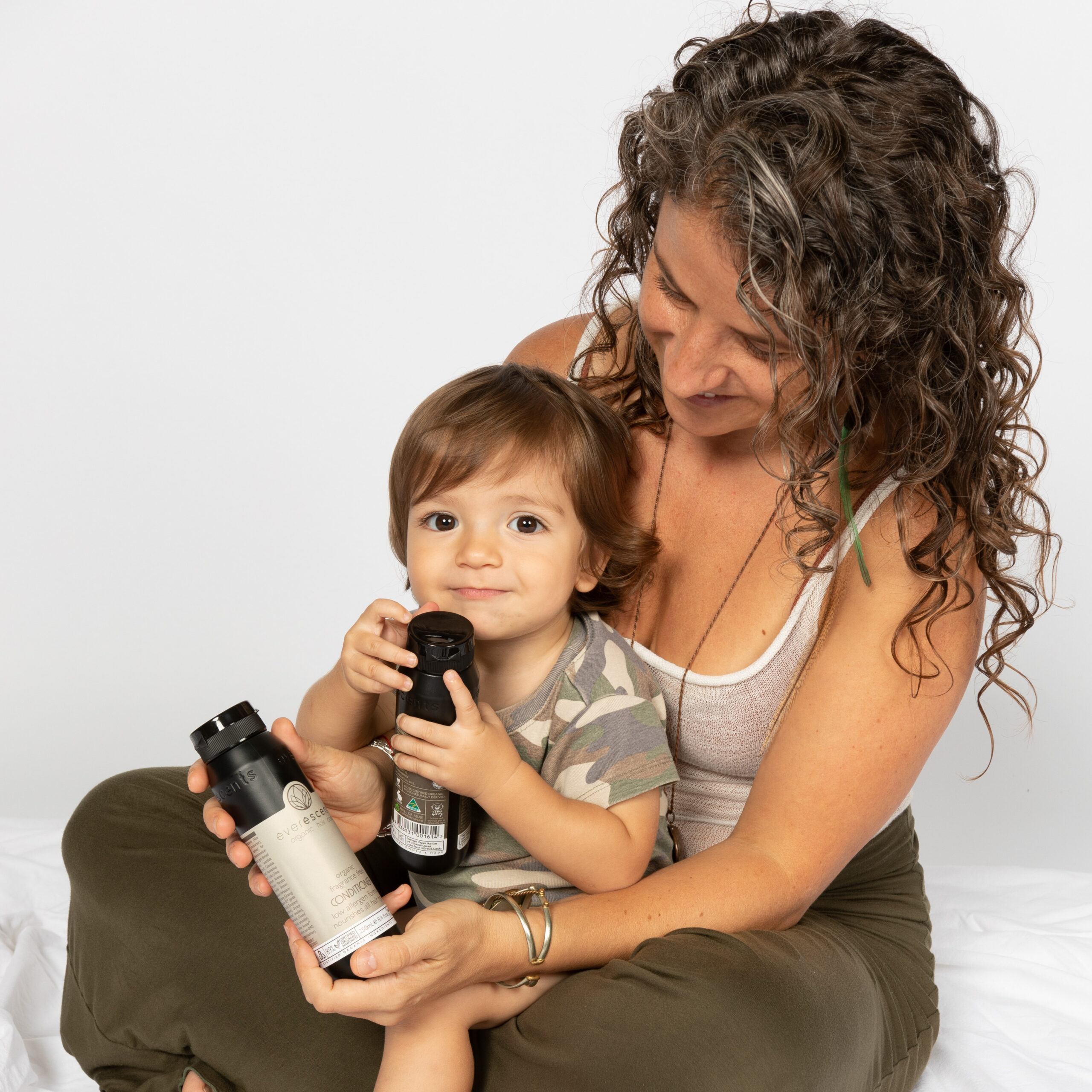 EverEscents Organic Hair Care offers a pure and natural hair care range made from Certified Organic ingredients. Choosing quality ingredients when it comes to products you put on your skin and body can have a positive effect on your postpartum rebalancing. Your scalp is the same skin as the skin on your face, and deserves to be treated with the same love and care.
In the few moments you do get to yourself, it is important to nourish your body and utilise products that will work in harmony with it. The Certified Organic Rosemary Essential Oil found in EverEscents Organic Rose Shampoo works to stimulate blood circulation in the scalp, promote new hair growth and prevent further hair loss. Rosemary Essential Oil also promotes shine and reduces dandruff, making it a great tonic for overall hair health.
As always, we recommend always cleansing twice with shampoo, however if you are running short on time a handy tool to keep in the shower is a scalp brush. This will ensure you are cleaning your scalp properly and getting into the sections your fingers may rush over.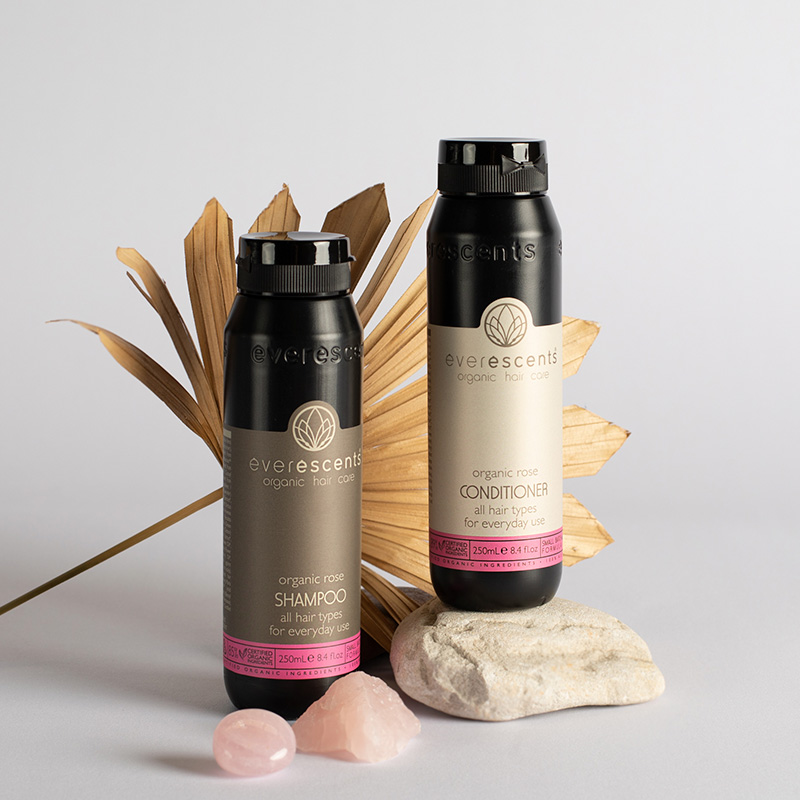 Multitasking Mums need products that work as hard as they do. To ensure your hair is hydrated and happy (even if you do only wash your hair every so often), try swapping out your conditioner for a treatment at least once a week. Our Remedy Treatment or Deep Treatment are a great place to start.
The EverEscents Organic Sweet Orange Blossom Remedy Treatment is designed to be used in place of a regular conditioner. This conditioning treatment is the next generation of hair protein reconstruction technology designed to reverse the signs of damage and return hair to its former glory without the use of synthetic masking agents. This treatment contains the perfect balance of moisture and protein to gently repair the hair structure and infuse essential conditioning ingredients to leave the hair smooth, soft and shiny and is also a great option for fine or thinning hair types.
The Organic Cinnamon & Patchouli Deep Treatment is an intensive treatment used to rehydrate, nourish and revitalise dry hair. This luxurious treatment is a favourite of those with thick, coarse hair and for those looking for a big hit of moisture.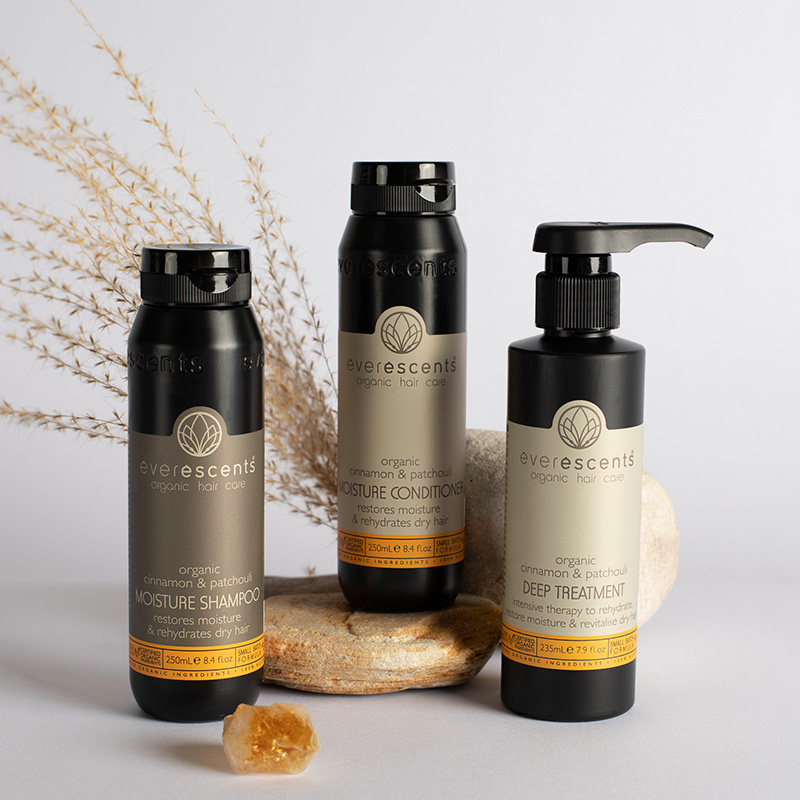 When it comes to safe, gentle, organic products for your new baby, look no further than EverEscents' Fragrance Free range. This range contains a gentle, fragrance-free formula created without irritants, safe for everyday use on even the most sensitive skin. This range is Certified Allergy Safe by Safe Cosmetics Australia.
Essential oils are also a great way to calm the mind and body, and as a new Mum the simple ritual of diffusing Organic Essential Oils can help you take charge of your home and mood. The EverEscents Signature Series collection is made up of 12 Certified Organic Essential Oils which you can use individually, or to create a personalised blend specific to your mood and needs.
Here are a few of our favourite blends and their benefits:
Relax
Patchouli, Geranium, Lavender
Mental Clarity
Lime, Rosemary, Peppermint
Uplift
Bergamot, Lemongrass, Ylang Ylang
Energise
Peppermint, Lemongrass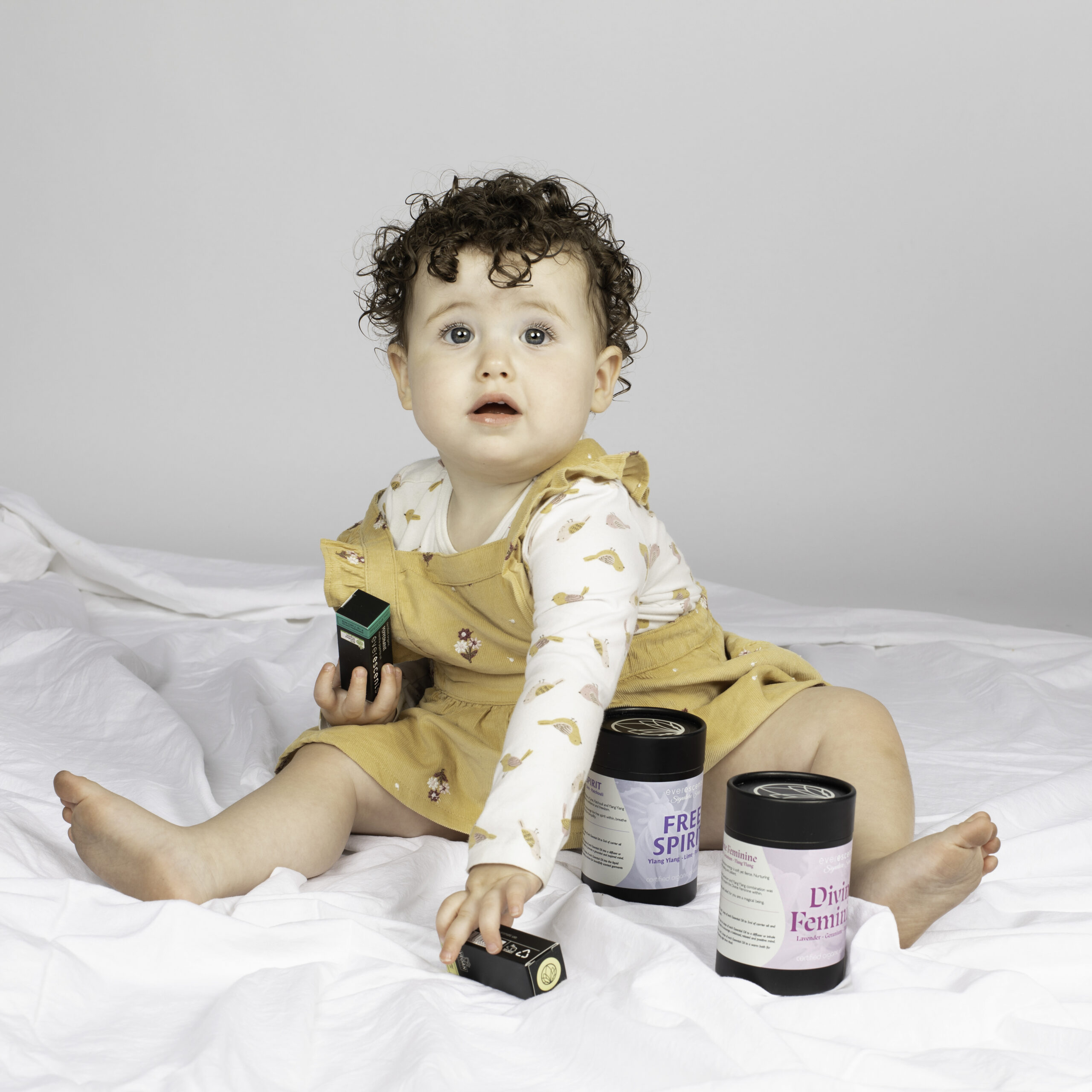 However you choose to nourish yourself and your little one, EverEscents can be trusted to support you along the way.
Our friendly team are available to offer personalised advice on organic ingredients and product recommendations.
Feel free to call our Tollfree number 1300 856 744 or reach out to us on our socials.
EverEscents Organic Hair Care, organic, organic conditioner, Organic Ministry, Shampoo