What's in Your Blonde Shampoo
Purple and blue toning shampoo & conditioners are often used to help brighten blonde and grey hair and can help to neutralize orange, yellow, or gold tones in the hair.
When choosing a toning shampoo, conditioner or treatment for blonde or grey hair, it is important to keep an eye out for ingredients which could be toxic or harmful.
These can include toxic blue or purple dyes derived from coal tar, or peroxides added to "lift or lighten" the hair which can dry the hair out and strip it of its natural moisture and oils.
The synthetic blue pigments contained in many toning shampoo products are derived from Coal Tar, a potentially harmful substance which is a known carcinogenic.
So knowing your ingredients and making an organic, natural choice when it comes to blue or purple toning products can be very important.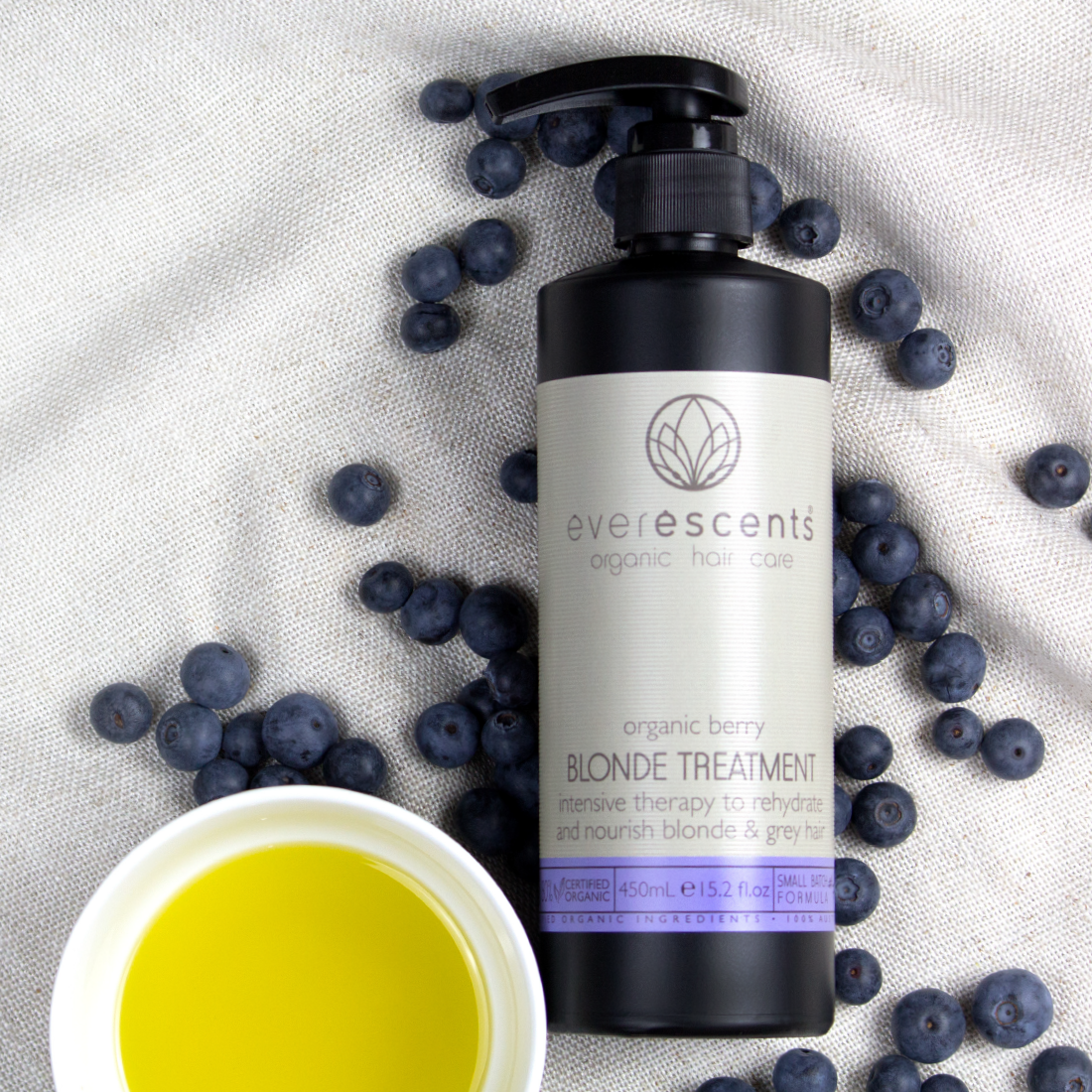 EVERESCENTS ORGANIC BERRY BLONDE SHAMPOO, CONDITIONER AND TREATMENT 
The EverEscents Organic Hair Care range of Organic shampoo, conditioner and treatments contain the highest quality pure Australian Certified Organic ingredients and essential oils and does not contain and harmful or toxic ingredients.
The EverEscents Berry Blonde range is naturally pigmented with colours derived from the Blue Gardenia and Red Sweet Potato and does not contain any harmful or toxic synthetic dyes.
The luxurious EverEscents Berry Blonde range helps to reduce unwanted brassy, yellow tones for blonde and grey hair, with the added benefits of certified organic ingredients to help nourish the hair.
The premium organic shampoo, conditioner and treatment are fortified with certified organic argan oil, vitamin E and provitamin B5 which moisturise and add shine to your hair leaving it healthy and manageable.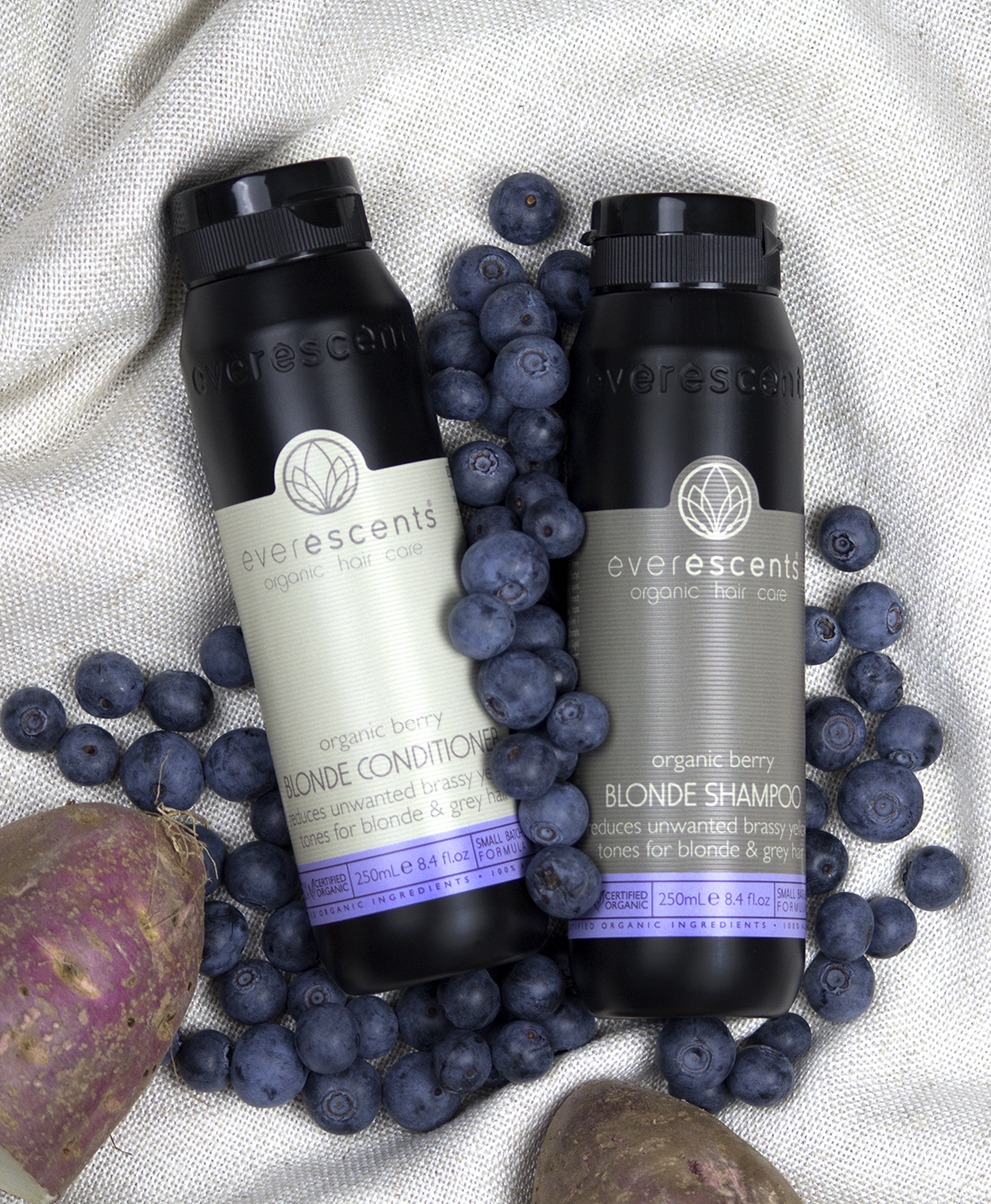 RED SWEET POTATO
Red sweet potato pigments are unique because they have extremely high colour stability. In other words, they have a more intense colour and a wider colour range than other deeply hued fruits or vegetables.
They're also well-suited for food products because they have a neutral flavour – unlike grapes, which have good colour but bitter tannins.
The sweet potato pigments even boast slight health benefits as they are mildly anti-inflammatory and anti-carcinogenic.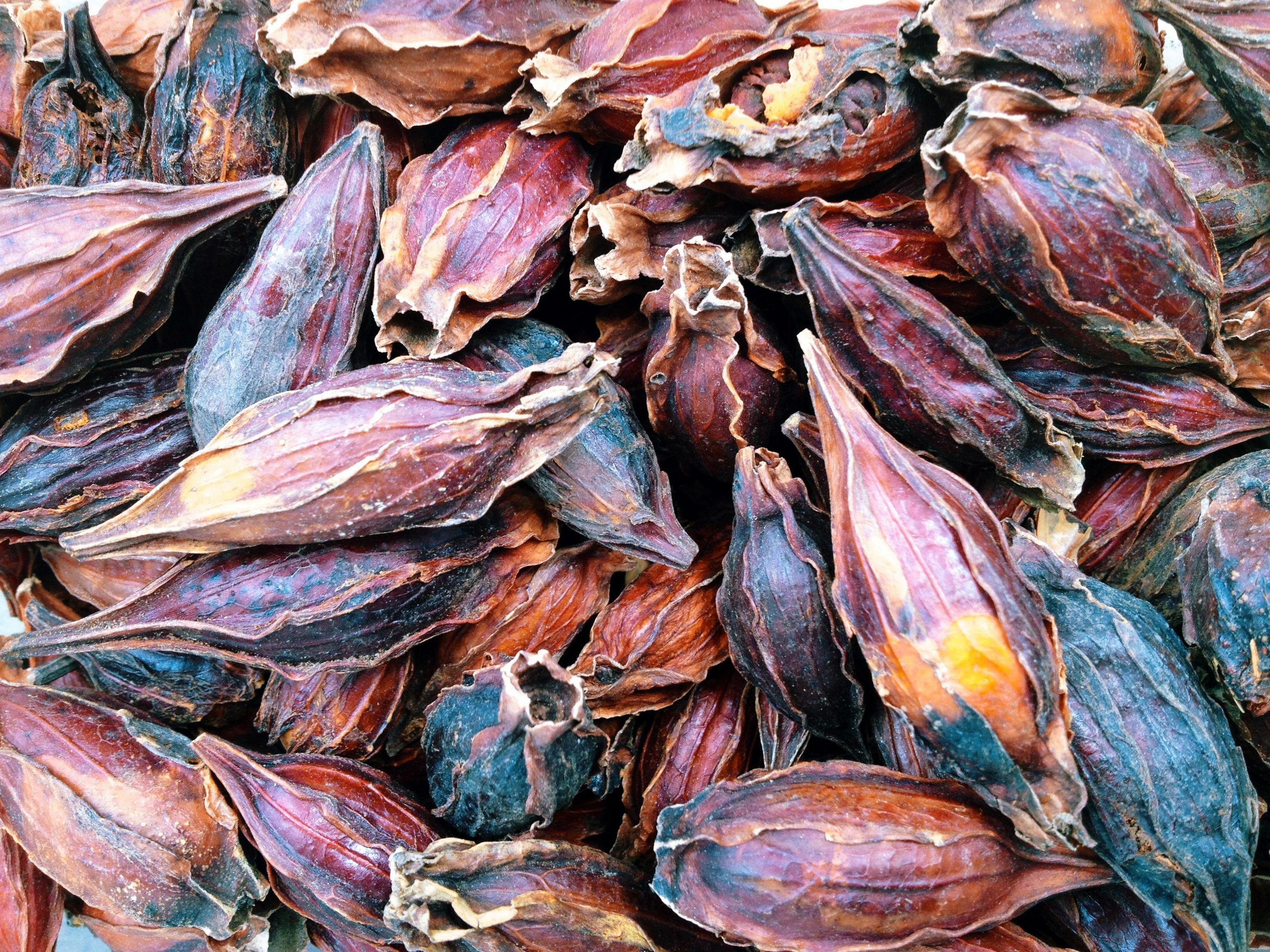 BLUE GARDENIA
Gardenia Jasminoides is an evergreen flowering plant of the coffee family Rubiaceae and originates from Asia.
It is commonly found growing wild in Vietnam, Southern China, Korea, Taiwan, Japan, Myanmar, India and Bangladesh.
The Blue Gardenia is an appealing alternative to synthetic colours and can be used across many applications including food and cosmetic colouring.
Gardenia blue is a bright and stable natural colour and can also be used to create additional natural colours such as green and purple shades.
Can I use EverEscents Organic Berry Blonde Shampoo and Conditioner on my brunette hair?
Absolutely! All of the EverEscents Berry Blonde products are suitable for use on natural, lightened or dyed hair of any colour.
Will Berry Blonde overtone my hair or turn it purple?
Nope! This luxurious organic shampoo tones the hair and reduces unwanted brassy yellow tones in blonde and grey hair by utilising natural pigments from Red Sweet Potato and Blue Garenia. This is the safest and mildest formula available for the care of your blonde or grey hair.
Will Berry Blonde leave my hair feeling dry or stripped like some other toning shampoos?
Definitely not. EverEscents Organic Berry Blonde Shampoo, Conditioner and Treatment are fortified with certified organic argan oil, vitamin E and provitamin B5 which moisturise and add shine and vitality to the hair, leaving it healthy and manageable.