Silicones in hair care – there is a natural alternative!
Most of the highly commercialised lines of hair products (Pantene, Garnier Fructis, Aussie, Tressame, Sunsilk, etc.) contain silicones. These are ingredients that generally end in -cone, – conol, or -xane. If at all possible avoid silicones in your hair products. In the short term, silicones will make hair look sleeker and less frizzy, but in the long run they will coat the hair shaft and seal out moisture, causing the hair to become straw like, less defined, and frizzy. Hence, silicones make quick fixes for frizz, but over time, they are truly damaging your hair. Sulfates get rid of silicones, but at the expense of completely stripping your hair of all of its natural oils! The solution to these problems is to eliminate both sulfates (in your shampoos) and silicones (in your conditioners and styling products).
Silicones that are not soluble in water and build up on the hair: Cetearyl methicone, Cetyl Dimethicone, Cyclomethicone, Cyclopentasiloxane, Dimethicone, Dimethiconol, Stearyl Dimethicone, Amodimethicone (and) Trideceth-12 (and) Cetrimonium Chloride, and Trimethylsilylamodimethicone. Note: Trideceth-12 and Cetrimonium Chloride are only considered a silicone when both are combined with Amodimethicone.
Silicones that are slightly soluble in water and will build up on most types of curly hair: Amodimethicone, Behenoxy Dimethicone, and Stearoxy Dimethicone.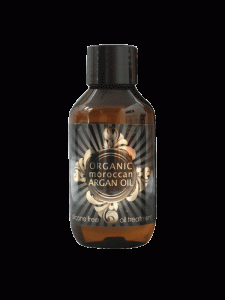 EverEscents Organic Hair Care does not use Silicones in any of our products. One of our flagship products is our Organic Moroccan Oil (of which most competitor products contain up to 80% silicone!).  We do however use an amazing natural alternative in our Organic Moroccan Argan Oil called Lexfeel Natural.  Lexfeel is a castor oil emollient which has a similar feel to silicone and is used to assist with smoothing hair and leaving it truly healthy.
Source: www.wikihow.com at http://www.wikihow.com/Follow-the-Curly-Girl-Method-for-Curly-Hair http://www.naturallycurly.com/curlreading/curl-products/to-poo-or-not-to-poo-that-is-the-question ↑ http://dormroomcurly.blogspot.com/2008/12/style-definitions-table.html http://www.naturallycurly.com/curltalk/showthread.php?t=14702 http://livecurlylivefree.com/curl%20care.htm http://www.naturallycurly.com/tips/to-plop-or-not-to-plop http://youtube.com/watch?v=cyyOypbTHI0  http://youtube.com/watch?v=cyyOypbTHI0 http://curlgirljourney.blogspot.com/  http://www.naturallycurly.com/curly-q-a/whats-the-scoop-on-silicones http://www.naturallycurly.com/curl-products/ingredients-commonly-found-in-hair-care-products http://www.associatedcontent.com/article/79245/what_causes_hair_loss.htmlhttp://www.webmd.com/skin-problems-and-treatments/hair-loss/tc/hair-loss-topic-overview
Organic Hair Care, Organic Haircare, Organic Moroccan Argan Oil, Silicones in hair care