ORGANIC SHAMPOO AND CONDITIONER FOR DANDRUFF
Organic Shampoo & Conditioner for Dandruff
The EverEscents Organic Hair Care range of Organic Lavender shampoo and conditioner contains the highest quality pure Australian Certified Organic ingredients and does not contain any harsh chemicals.
The Lavender variety provides ultra reconstructive care with intensive personalised nourishment for normal to dry hair and is a Vegan and eco friendly, Australian haircare product.  
It is the perfect recipe for gentle cleansing while nourishing even the most delicate hair from moisture loss. Lavender is perfect for helping alleviate scalp conditions such as dandruff, psoriasis, itchy scalp & flaky scalp.
Lavender essential oil is one of the most popular and versatile essential oils used in aromatherapy. Distilled from the plant Lavandula angustifolia, the oil promotes relaxation and believed to treat anxiety, fungal infections, allergies, depression, insomnia, eczema, nausea, and menstrual cramps.
In essential oil practices, lavender is a multipurpose oil. It is purported to have anti-inflammatory, antifungal, antidepressant, antiseptic, antibacterial and antimicrobial properties, as well as antispasmodic, analgesic, detoxifying, hypotensive, and sedative effects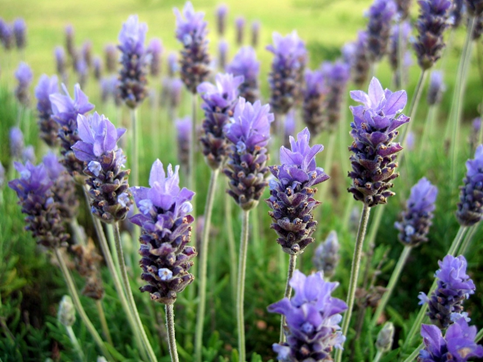 Certified Organic Lavender oil has many beneficial properties that not only support hair and skin health, but the mind and body too, some of which are:
Helps promote hair growth
Can help to prevent head lice
Help to curb skin inflammation
It has a calming effect and beautiful, soft fragrance
Pain relief: Lavender essential oil is also an excellent remedy for various types of pains including those caused by sore muscles, tense muscles, muscular aches, rheumatism, sprains, backache and lumbago.
Respiratory disorders: Lavender oil is extensively used for various respiratory problems including throat infections, flu, cough, cold, asthma, sinus congestion, bronchitis, whooping cough, laryngitis, and tonsillitis. The oil is either used in the form of vapor or applied on the skin of neck, chest and back. It is also added in many vaporizers and inhalers used for cold and coughs.
Digestion: Lavender oil is useful for digestion as it increases the mobility of the intestine. The oil also stimulates the production of gastric juices and bile and thus aids in treating indigestion, stomach pain, colic, flatulence, vomiting and diarrhea.
Skin care: The health benefits of lavender oil for the skin can be attributed to its antiseptic and anti-fungal properties. It is used to treat various skin disorders such as acne, wrinkles, psoriasis, and other inflammations. It heals wounds, cuts, burns, and sunburns rapidly as it aids in the formation of scar tissues. Lavender oil is added to chamomile to treat eczema.
Here at EverEscents Organic Hair Care, we only use Certified Organic Lavender that has been obtained via clean extraction processes such as steam distillation from the highest quality suppliers.
Choosing to source Organic ingredients ensures that the plants are vibrant and bursting with natural properties, the earth is kept fertile and of course the farmers are not at risk from toxic chemicals.
Organic ingredients have been proven to contain powerful properties that can provide amazing results. When switching from chemical-based hair products to Organic hair products, you can be sure that not only are they safe and toxin-free, they also perform to a professional standard.