SCALP TYPES AND CONDITIONS
There are a variety of scalp conditions that can lead to discomfort, skin damage or cosmetic disadvantage. These scalp conditions might be caused by excessive oil production, genetics, scalp infection or internal health issues. Most scalp conditions are not contagious, but some conditions caused by infection are transmittable to others.
EverEscents Organic Hair Care have had fantastic results with the Lavender Shampoo and Conditioner range which is a nourishing formula that is designed for normal to dry scalp and is also perfect for helping to alleviate scalp conditions. Certified Organic Lavender Oil promotes new cell growth, restores moisture to the hair and skin and reduces scalp irritations. 
Among the different types of scalp conditions are:
PSORIASIS:
Psoriasis is a non-curable and non-contagious skin condition that affects 2-3 percent of the population. Psoriasis causes red, scaly patches that can appear on any portion of the body, including the scalp. It is unclear what causes the condition, but it may be connected to immune system disorders.
DANDRUFF
Most people have had or will experience some degree of dandruff during their life. If you have a flaky/itchy scalp, don't be embarrassed: you are not alone and there are many effective products available to treat it. 'Dandruff' describes any type of scalp flaking.
ALOPECIA
Alopecia is characterized by a destruction of hair follicles, and permanent hair loss. Why this happens isn't entirely understood, but like Alopecia Areata, the cause is thought to involve the auto-immune system.
CONTACT DERMATITIS
Contact dermatitis is an inflammation of your scalp caused by an allergy-producing product. The most publicized reaction, and the most severe, is anaphylaxis from hair colouring.
FOLLICULITIS
Folliculitis is an inflammation of your hair follicle, and it usually occurs sporadically. If you have folliculitis, you will notice the formation of tiny pustules at the affected follicle openings. It can cause intense itching and tenderness
 ECZEMA
Eczema is a form of inflammatory dermatitis that only occurs if you have a genetic predisposition. Most people with this disorder will have had outbreaks as children, but it can occur at any age.
NEURO-DERMATITIS
Neuro-dermatitis is a hard, patchy scale most often limited to the upper nape of your neck. It is most common in middle-aged women and, as the name suggests, is associated with nerves and the nervous system.
CRADLE CAP
Cradle cap is a yellowish, patchy, greasy, scaly and crusty skin rash that occurs on the scalp of recently born babies. It is usually not itchy, and does not bother the baby. Cradle cap most commonly begins sometime in the first 3 months. Similar symptoms in older children are more likely to be dandruff than cradle cap. The rash is often prominent around the ear, the eyebrows or the eyelids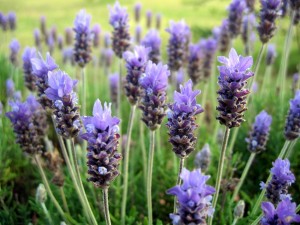 It is often difficult to pinpoint exactly what causes scalp conditions, however if you find that you are suffering from any of the above scalp conditions, then using a good quality natural and organic hair shampoo and conditioner like the EverEscents Lavender range will certainly assist.  Many mainstream hair care brands contain harsh chemicals and cheap detergents such as SLS and can acerbate scalp conditions.  The EverEscents range will help to soothe your irritated scalp and alleviate any irritations such as dandruff, psoriasis, itchy/flaky scalp. To learn more about this organic product and many more, please click here. 
alopecia, Artificial Preservatives, certified lavender oil, CRADLE CAP, dermatitis, eczema, EverEscents, FOLLICULITIS, Lavender, lavender shampoo and conditioner, NEURO-DERMATITIS, organic, Organic Hair Care, Organic Haircare, psoriasis