Organic Ylang Ylang Pure Essential Oil
ORGANIC Ylang Ylang Pure essential oil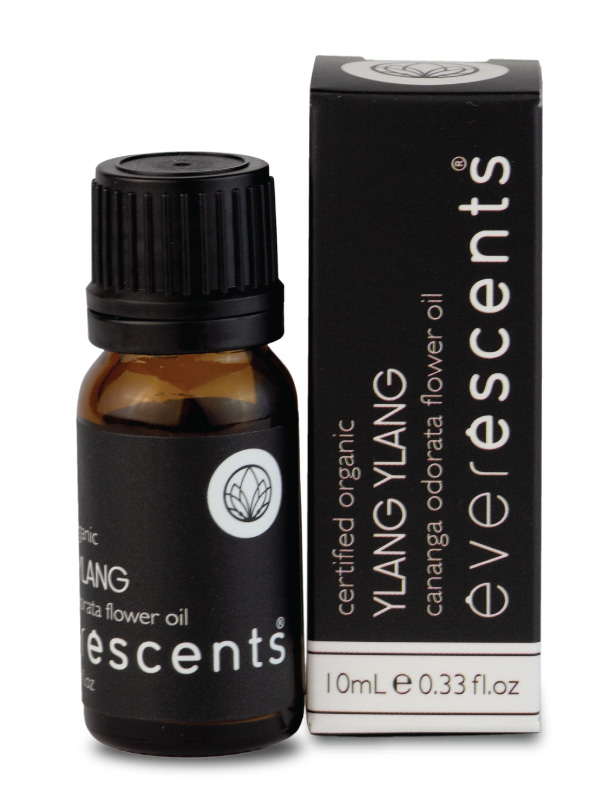 Organic Ylang Ylang
Pure Essential Oil
CANANGA ODORATA FLOWER OIL

Ylang Ylang is a powerful oil for the heart. Its light-hearted, sweet and spicy aroma is known for its balancing and uplifting properties.
Scent
Sweet and floral with jasmine-like overtones.
Benefits
Ylang Ylang is popular for its nourishing effects. It is a common ingredient in skincare and haircare products due to its potential to regulate oil production and encourage skin and hair regeneration. Ylang Ylang Oil offers balancing, calming and soothing properties and may even improve libido.
Emotional Benefits
The Oil of the Inner Child
Positive Properties – Freedom, playfulness, intuition, joy, acceptance
Uses
Diffusion: add a few drops to your diffuser for a calm and uplifting scent.
Topical: dilute with a carrier oil (almond, coconut, jojoba) before applying to skin.
Other: add to an Epsom Salt bath to aid relaxation.
Add a few drops to EverEscents fragrance-free shampoo, conditioner or treatment.
Blends well with: Bergamot, Lemongrass, Cinnamon Leaf and Lime Essential Oils

Origins
The name 'Ylang Ylang' means 'wilderness', a tribute to the expansive tropical rainforests in which the ylang ylang tree –– botanical name: Cananga odorata –– is found. The Essential Oil is distilled from the star-shaped flowers growing on this tree and has been an important feature of aromatherapy for centuries.
Caution
Keep out of reach of children. Store below 30°C. Not for internal use. For aromatic or topical use. Avoid sunlight for 12-24 hours after topical use due to increased sensitivity to sunlight.
 "This statement has not been reviewed or approved by The Therapeutic Goods Administration (TGA) or any other regulatory body. This product is not intended to diagnose, treat, cure or prevent disease or illness".