Organic Pink Grapefruit Pure Essential Oil
ORGANIC Pink Grapefruit Pure Essential Oil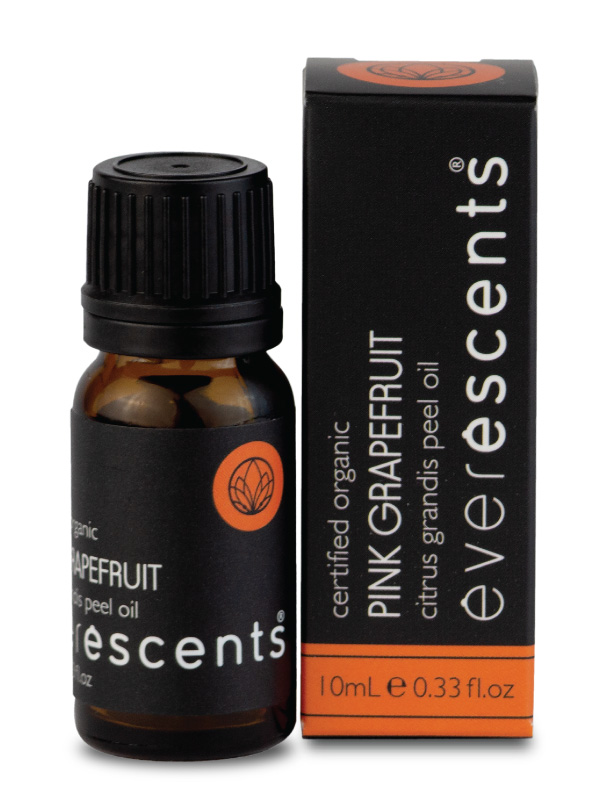 Organic Pink Grapefruit
Pure Essential Oil
CITRUS GRANDIS PEEL OIL

Pink Grapefruit Essential Oil is fresh and clean, with properties that may contribute to healthier skin and a restored mind.
Scent
Fresh, citrusy and uplifting
.
Benefits
Pink Grapefruit Essential Oil is reputed for its ability to uplift and revive the mind when diffused. It delivers a much-needed energy boost and may help ease symptoms of stress. When used in massage, the Oil is said to detoxify, help reduce fluid retention and improve the appearance of cellulite; its purifying properties promoting glowy, dewy and healthier-looking skin. Pink Grapefruit Oil may also boost feelings of body acceptance and self-love.
Emotional Benefits
The Oil of Honouring the Body
Positive Properties: Body acceptance, physicality, nourishment
Uses
Diffusion: add a few drops to your diffuser for a musky and woody scent in the home.
Topical: dilute with a carrier oil (almond, coconut, jojoba) before applying to skin.
Other: soak a cloth in a solution made of 1–2 Essential Oil drops and four ounces of water. Place on sore muscles and joints.
Add a few drops to EverEscents fragrance-free shampoo, conditioner or treatment.
Blends well with:Patchouli, Peppermint and Geranium Essential Oils.

Origins
Pink Grapefruit Essential Oil is derived from the evergreen citrus tree –– botanical name: Citrus paradisi –– native to the West Indies. Historically, Pink Grapefruit and its Essential Oil have been used in skincare products and to support weight loss.
Caution
Keep out of reach for children. Store below 30°C. Not for internal use. For aromatic or topical use. Avoid sunlight for several hours after topical use due to increased sensitivity to sunlight.
 "This statement has not been reviewed or approved by The Therapeutic Goods Administration (TGA) or any other regulatory body. This product is not intended to diagnose, treat, cure or prevent disease or illness".