Organic Peppermint Pure Essential Oil
ORGANIC Peppermint Pure Essential Oil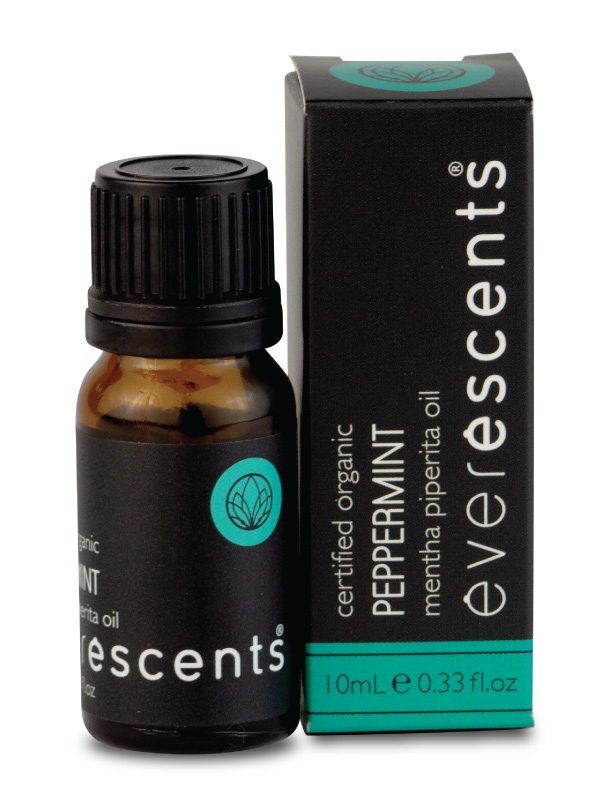 Organic Peppermint
Pure Essential Oil
MENTHA PIPERITA OIL

Peppermint Oil's crisp and cool aroma is well-reputed to enhance mental focus, sooth irritability and suppress nausea.
Scent
Strong, fresh, minty and herbaceous.
Benefits
Refreshing and revitalising, Peppermint Oil's functions are beneficial in reducing inflammation, headaches and muscle aches. The Menthol component is sharp and stimulating and may aid respiratory ailments. Peppermint Oil can promote circulation when added to a fragrance-free shampoo or used in massage and will leave a cool sensation on the skin. Inhalation is also believed to quell digestive issues such as nausea.
Emotional Benefits
The Oil of a Buoyant Heart
Positive properties: Renewed, energised, uplifted, mental clarity.
Uses
Diffusion: add a few drops to your diffuser for a calm and uplifting scent.
Topical: dilute with a carrier oil (almond, coconut, jojoba) before applying to skin.
Other: Add drops to your fragrance-free shampoo for a clarifying cleanse.
Add a few drops to EverEscents fragrance-free shampoo, conditioner or treatment.
Blends well with: Pink Grapefruit, Lavender, Lemon, Lime, Geranium and Rosemary Essential Oils

Origins
This Essential Oil is extracted from the perennial peppermint herb –– botanical name: Mentha piperita. It is considered a hybrid of spearmint and water mint and has an identifiable history in which peppermint is featured as a medicinal treatment. Today, the Essential Oil is used in culinary, cosmetic and aromatherapy contexts.
Caution
Keep out of reach of children. Store below 30°C. Not for internal use.
Not recommended for use during pregnancy.
 "This statement has not been reviewed or approved by The Therapeutic Goods Administration (TGA) or any other regulatory body. This product is not intended to diagnose, treat, cure or prevent disease or illness".