Organic Lime Pure Essential Oil
Organic Lime Pure Essential Oil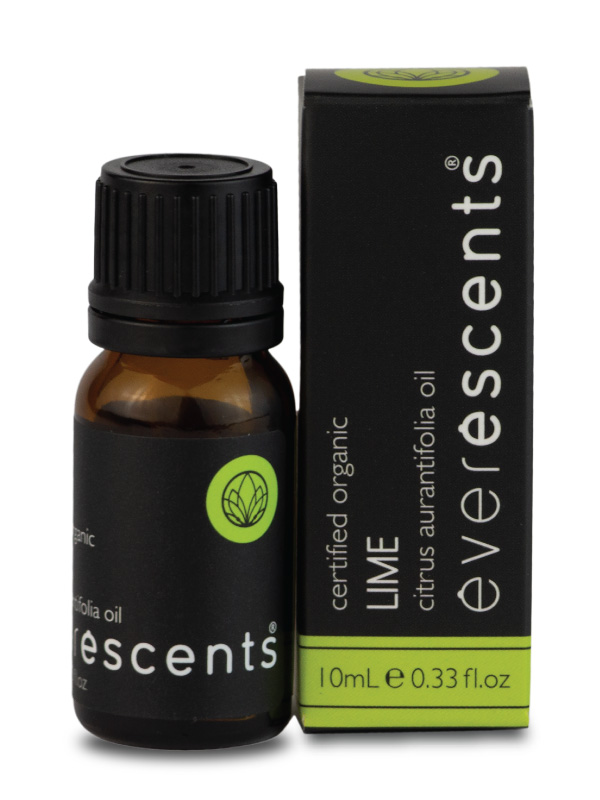 Organic Lime Pure Essential Oil
CITRUS AURANTIFOLIA OIL

Lime Essential Oil is refreshing, citrusy and sweet, and has a reputation to improve mood, clear the mind and uplift spirits.
Scent
Sweet, zesty & refreshing
Benefits
Lime Essential Oil is a reputed mood booster and may relieve mental fatigue and exhaustion. Lime Oil's inspiring fragrance may help you gain clarity and renew your focus This Oil's astringent / toning nature makes for a purifying cleanser for skin and hair that is prone to oiliness.
Emotional Benefits
The Oil of Zest for Life
Positive Properties: Courage, emotional safety, engaged, revitalized, determined, elevated.
Uses
Diffusion: add a few drops to your diffuser for a calm and uplifting scent.
Topical: dilute with a carrier oil (almond, coconut, jojoba) before applying to skin. Use to repel insects or relieve itchy bites.
Other: add some drops to dishwashing liquid for a crisp and fresh aroma. Add to boiling water and vinegar for a multi-purpose cleaner.
 Add a few drops to EverEscents fragrance-free shampoo, conditioner or treatment.
Origins
Lime Oil is extracted from the peel of fresh lime (botanical name: Citrus aurantifolia) by means of cold pressing, which calls for unripe, dark green fruits, as opposed to their ripe, yellow/green counterparts. Lime Oil's roots can be traced to Southeast Asia pre–10th century, where it was used as an early antiseptic agent.
Caution
Keep out of reach of children. Store below 30°C. Not for internal use. Application to skin may increase sensitivity to sunlight.
"This statement has not been reviewed or approved by The Therapeutic Goods Administration (TGA) or any other regulatory body. This product is not intended to diagnose, treat, cure or prevent disease or illness".