Organic Lemongrass Pure Essential Oil
ORGANIC Lemongrass Pure Essential Oil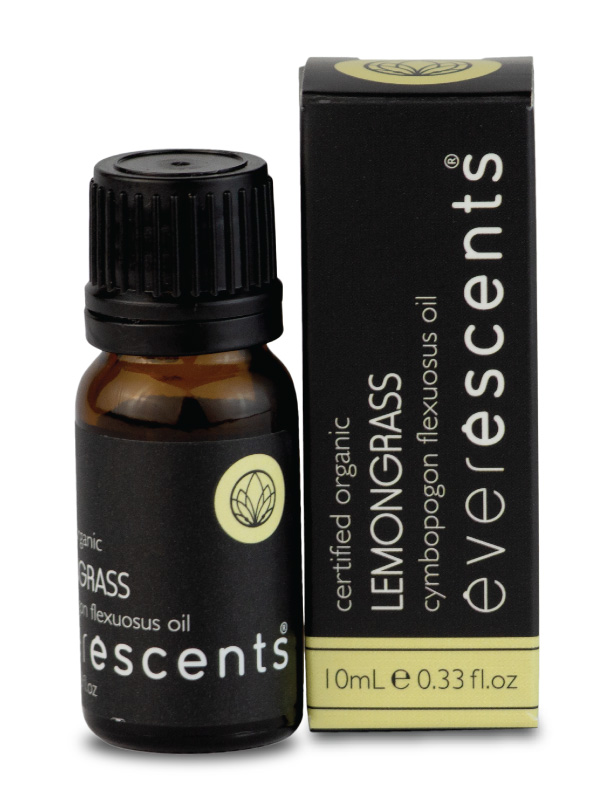 Organic Lemongrass
Pure Essential Oil
CYMBOPOGON FLEXUOSUS OIL

Lemongrass, with its refreshing, citrusy and almost grassy aroma is a multipurpose Essential Oil with vast therapeutic and household applications.
Scent
Sweet and fresh with a grassy-lemon scent.
Benefits
Lemongrass Oil boasts a distinctive and earthy fragrance and is known to be an energising stimulant that may help to clear the mind and relieve nervous tension. It may also be used to uplift, promote hope and encourage self-esteem. Its antiseptic properties are beneficial in creams and other topical solutions to prevent infection. Purifying, toning and a natural astringent, Lemongrass may help clarify the hair and skin of excess oil. Given its shared characteristics with citronella, Lemongrass is also commonly used as an effective insect repellent.
Emotional Benefits
The Oil of Cleansing
Positive Properties: Clarity, cleansing, simplicity, discerning.
Uses
Diffusion: add a few drops to your diffuser for a calm and uplifting scent.
Topical: dilute with a carrier oil (almond, coconut, jojoba) before applying to skin. Use to repel insects.
Other: apply a few drops to shampoo or conditioner for enhanced scalp health. Incorporate into a steam facial.
Add a few drops to EverEscents fragrance-free shampoo, conditioner or treatment.
Blends well with: Bergamot, Patchouli and Ylang Ylang Essential Oils.

Origins
Lemongrass Essential Oil is extracted from grasses –– botanical name: Cymbopogon flexuosus –– native to Africa, Southeast Asia and Australia. It serves many purposes in cooking, aromatherapy and medicine. Eastern cultures have included lemongrass in teas and curries to alleviate digestive issues for centuries.
Caution
Keep out of reach of children. Store below 30°C. Not for internal use.
 "This statement has not been reviewed or approved by The Therapeutic Goods Administration (TGA) or any other regulatory body. This product is not intended to diagnose, treat, cure or prevent disease or illness".