Organic Bergamot Pure Essential Oil
Organic Bergamot Pure Essential Oil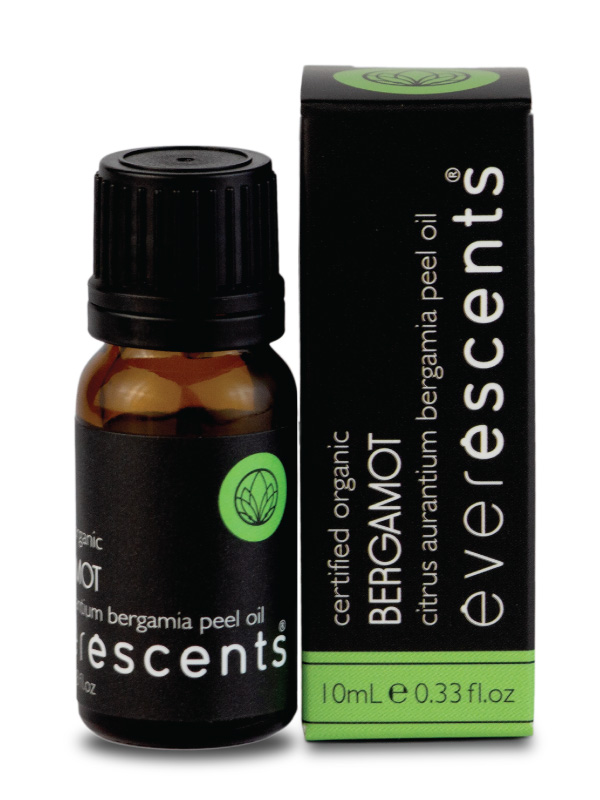 Organic Bergamot Pure Essential Oil
CITRUS AURANTIUM BERGAMIA PEEL OIL

A citrus-scented Essential Oil with restorative properties that may relieve stress and anxiety
Benefits
Bergamot is well-regarded for its anti-anxiety effects while alleviating stress and tension. Think calm and relaxed. A natural astringent, Bergamot will help clarify the hair and skin of excess oil. Bergamot is gentle on the skin's barrier and may be beneficial for those suffering from acne, eczema and psoriasis. Bergamot Oil is also said to stimulate the digestive system.
Emotional Benefits
The Oil of Acceptance
Positive Properties: Self-acceptance, optimism, confidence, hopeful, lovable, worthy
Uses
Diffusion: add a few drops to your diffuser for a calm and uplifting scent.
Topical: dilute with a carrier oil (almond, coconut, jojoba) before applying to skin.
Other: add a few drops to a washcloth and pop in the clothes dryer with garments/items.
Add a few drops to EverEscents fragrance-free shampoo, conditioner or treatment.
Blends well with: Lavender, Geranium and Ylang Ylang Essential Oils
Origins
Bergamot is a hybrid of sour orange and lemon. The fruit of the tree – botanical name: Citrus bergamia –– is primarily used for its Essential Oil, which is extracted from the rind. Historically, bergamot juice was used to treat parasitic infections, while the Essential Oil itself was engaged as an antiseptic and antipyretic (anti-fever) agent.
Caution
Keep out of reach of children. Store below 30°C. Not for internal use. For aromatic or topical use. Avoid sunlight for 12-24 hours after topical use due to increased sensitivity to sunlight.
 "This statement has not been reviewed or approved by The Therapeutic Goods Administration (TGA) or any other regulatory body. This product is not intended to diagnose, treat, cure or prevent disease or illness".