ORGANIC SHAMPOO AND CONDITIONER FOR EVERYDAY USE
The EverEscents Organic Hair Care range of Organic, Vegan and eco-friendly shampoo and conditioner contains the highest quality pure Australian Certified Organic ingredients and essential oils and does not contain any harsh chemicals. One of the hero ingredients found in our Organic Shampoo and Organic conditioner is Rosemary.
Rosemary has many benefits and is suitable for all types and for daily use.
ROSEMARY
Rosemary Verbenone is native to the Mediterranean region, where it has been used in cooking and medicine for centuries. What is less commonly known is that Rosemary also has many other health benefits including the unique ability to treat the hair and scalp.
ROSEMARY ESSENTIAL OIL FOR SCALP HEALTH AND HAIR GROWTH
The idea that Rosemary Oil encourages hair growth comes from the Rosemary's basic health benefits. Rosemary is known to contain anti-inflammatory properties, promote nerve growth and improve circulation, which all in turn contribute to aiding hair growth.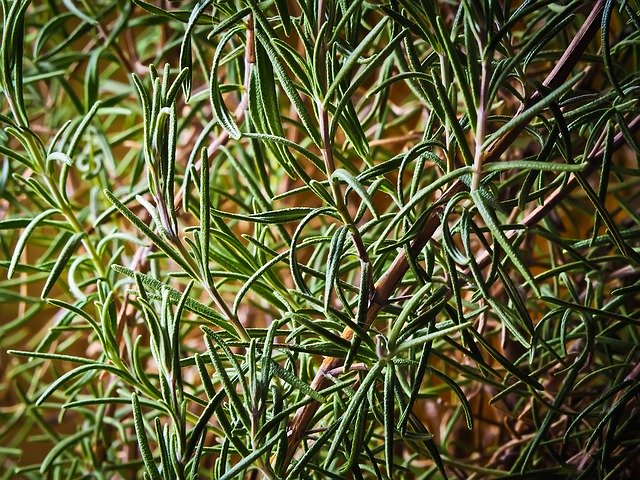 Much like Peppermint Essential Oil which is also used to promote hair growth, Rosemary Essential Oil has the ability to strengthen circulation, and as a result, prevent hair follicles from being deprived of blood supply and resulting in hair loss.
Alopecia areata is a disease that causes hair loss and can be an issue for many people. Rosemary has been shown to help treat the disease in some instances. In one study published in the Archives of Dermatology, people with alopecia massaged their scalps with essential oils of rosemary, thyme, lavender, and cedarwood daily for seven months after which 50% of them experienced new hair growth. Researchers concluded that these essential oils are a safe and effective treatment for alopecia.
Alleviates Scalp Conditions
Chemicals contained in some hair care products can build up on the scalp over time, congesting pores and causing irritation. This can sometimes increase the likelihood of developing scalp issues such as psoriasis, dermatitis and eczema. The antimicrobial properties of Bergamot are effective in ridding the hair and scalp of this build up by inhibiting the growth of bacteria, stopping infection in its tracks before it can start.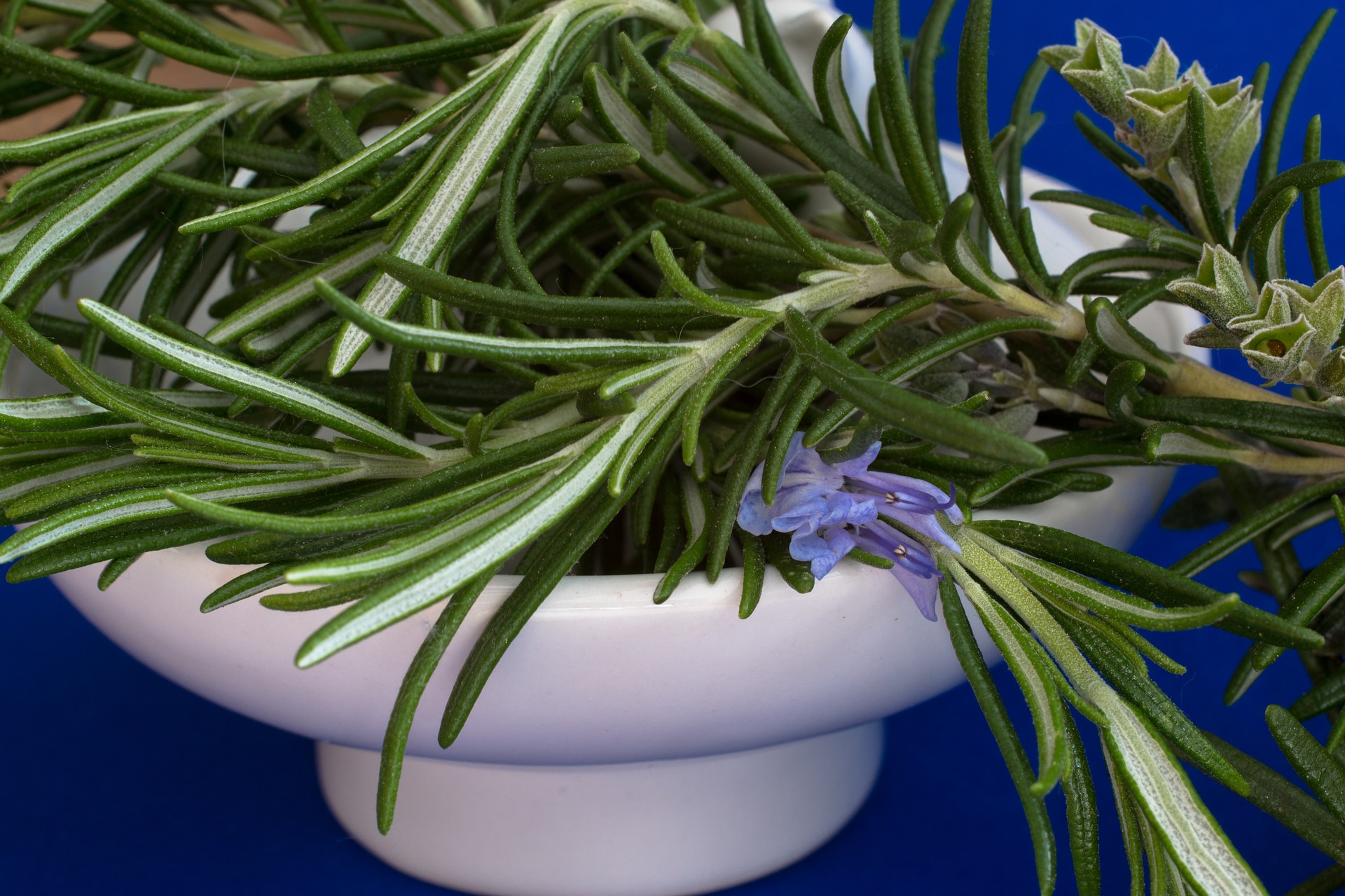 EVERESCENTS ORGANIC ROSE SHAMPOO AND CONDITIONER
The Certified Organic Rosemary Oil contained in the vegan and eco-friendly Everescents Organic Rose Shampoo and Organic Rose Conditioner helps to stimulate blood circulation in the scalp, promotes hair growth and improves the overall health of the hair and scalp. This vegan and eco-friendly range is a lightweight formula suitable for use every day, designed to promote vitality and maintain balance in all hair types.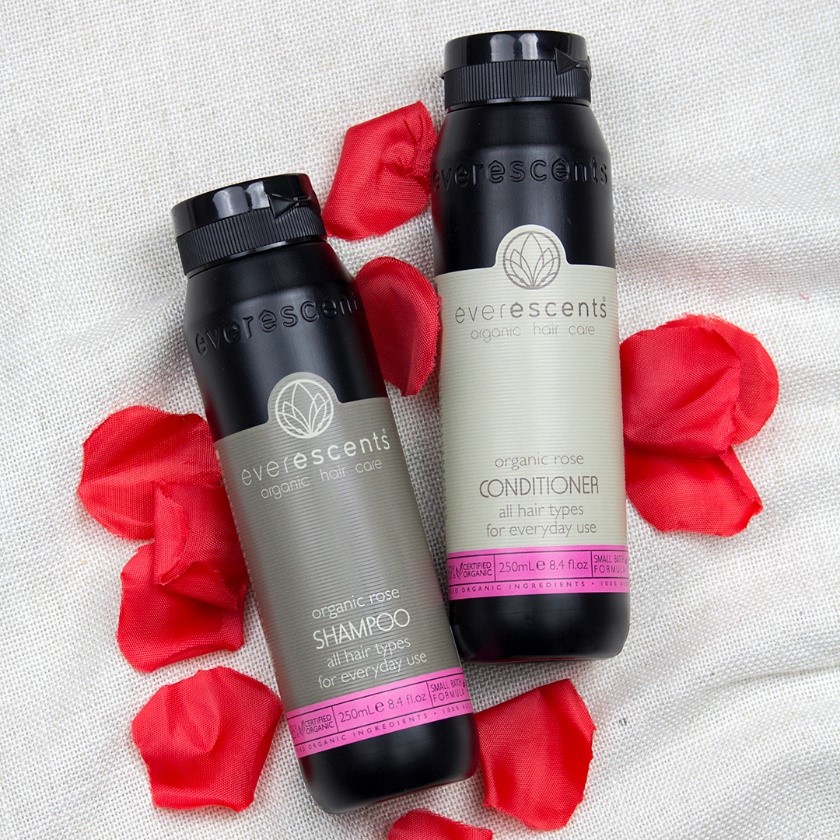 ANTIOXIDANTS AND ANTI-INFLAMMATORY BENEFITS
Rosemary is a rich source of antioxidants and anti-inflammatory compounds, which are thought to help boost the immune system and improve blood circulation, playing an important role in neutralizing harmful free radicals.
NEUROLOGICAL DEFENSE
Scientists have found that Rosemary may also be beneficial for memory and brain function. Rosemary contains an ingredient called carnosic acid, which is known to have the ability to fight off damage caused by free radicals in the brain.
IMPROVING DIGESTION
Studies indicate that Rosemary Oil may stimulate the release of bile in the stomach and digestive system, which is important in the digestion of fats.