ORGANIC SHAMPOO AND TREATMENT FOR DAMAGED HAIR
The Everescents Organic Hair Care range of Organic shampoo and conditioner contains the highest quality pure, vegan and eco-friendly Australian Certified Organic ingredients and essential oils.
One of the amazing Certified Organic Essential Oils found in our organic shampoo and organic conditioner is Grapefruit.
GRAPEFRUIT ESSENTIAL OIL
Grapefruit essential oil is an orange-tinted, citrus-scented oil which is extracted from the peel of the grapefruit through the cold press extraction process. Grapefruit essential oil has many properties that offer a variety of health benefits.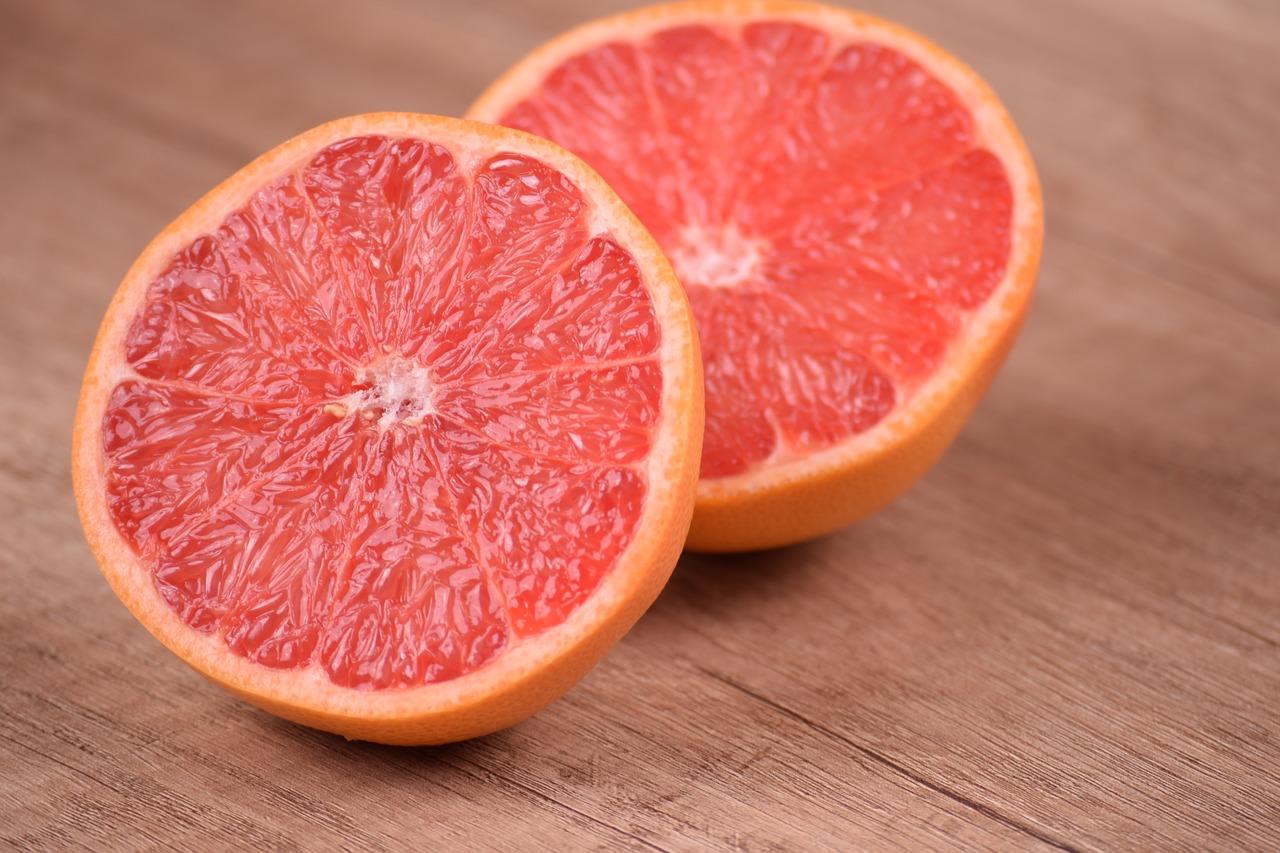 GRAPEFRUIT ESSENTIAL OIL FOR HAIR AND SCALP
Grapefruits contain high levels of antioxidants among other beneficial substances which can be beneficial for hair and scalp health. Being antioxidant rich, grapefruit oil can help to prevent hair loss, clarify hair and scalp, control scalp conditions and remove unwanted build-up.
CLARIFYING HAIR
Everyday environmental impurities including dust, pollution, pollen, chlorine and other particles can build up and cause damage to the hair, which is why it is a good idea to deep cleanse the hair and scalp of these when possible.
Grapefruit can help break down and remove chemicals that have accumulated on the hair follicle. It is also effective in removing product build up left by hairsprays, creams or gels.
NATURAL HAIR DEODERIZER
Grapefruit oil leaves hair with a fresh and sweet aroma. For a natural, eco-friendly way to perfume your hair, add a couple of drops of grapefruit oil to a water spray bottle lightly mist over the hair while dry to deodorise without the need to wash.
CONTROLLING DANDRUFF
The clarifying action of organic grapefruit essential aids in eliminating dandruff by reducing product residue and promoting the growth of healthy hair follicles.
DETANGLING
Grapefruit essential oil is also an effective product to help alleviate tangled hair and smooth out the hair cuticle and is also a key ingredient in Everescents Ultimate Hair Enhancer.
EVERESCENTS ORGANIC REMEDY SHAMPOO AND TREATMENT
The Certified Organic Grapefruit Oil is one of the key ingredients in Everescents Organic Remedy Shampoo and Organic Remedy Treatment which restores essential proteins, increases hair strength and repairs damaged hair structure.
The Everescents vegan, eco-friendly and Organic Remedy Shampoo and Treatment contain the perfect balance of moisture and protein to gently repair the hair structure and infuse essential conditioning agents to leave the hair smooth, soft and shiny.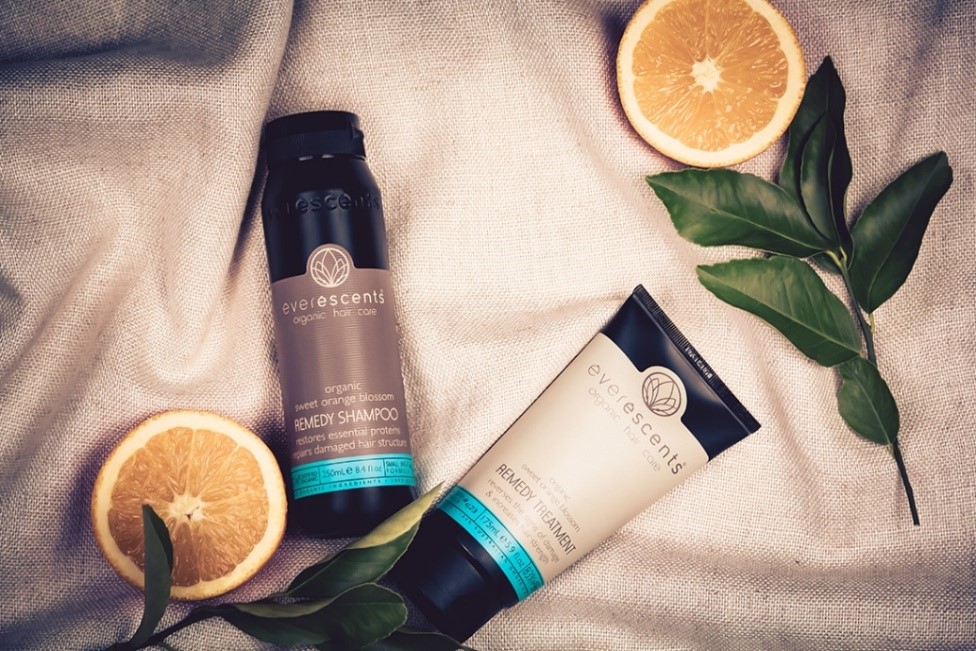 OTHER BENEFITS OF GRAPEFRUIT:
FACIAL TONER
Diluted grapefruit essential oil can make a great toner for the face and can help to reduce oily skin, shrink enlarged pores and tighten skin texture.
MINIMISE CELLULITE
Some studies have shown that a reduction of cellulite can be achieved by regularly massaging grapefruit essential oil into affected areas.
INCREASED IMMUNITY
Eating grapefruit regularly may be beneficial for the immune system. Grapefruit is exceptionally rich in vitamin C, which has antioxidant properties known to protect cells from harmful bacteria and viruses.
IMPROVED HEART HEALTH
Regularly eating grapefruit is also thought to improve heart health by reducing risk factors for heart disease, such as high blood pressure and cholesterol. Overall, researchers claim that including fibre and antioxidant-rich fruits such as grapefruit as part of a healthy diet can help to protect against conditions such as heart disease and stroke.