Organic Patchouli Pure Essential Oil
ORGANIC Patchouli Pure Essential Oil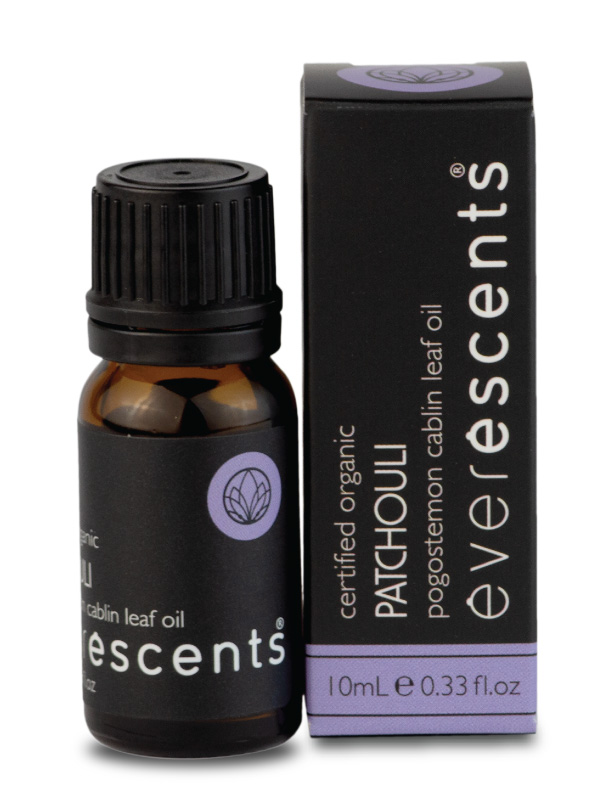 Organic Patchouli Pure Essential Oil
POGOSTEMON CABLIN LEAF OIL

Patchouli Oil has a familiar woody and musky scent while promoting a peaceful grounding effect.
Scent
Rich and distinctive, spicy and woody with a sweet, herbaceous top note
Benefits
Patchouli Essential Oil has a grounding and balancing effect on our emotions and nervous system. This oil can be used to ease stress and anxiety and promote calm, harmony and tranquillity. Patchouli Oil may also help to reduce the appearance of wrinkles, blemishes and imperfections while rejuvenating and revitalising the skin. It is likewise used in haircare as its antiseptic properties may be beneficial for mild scalp conditions.
Emotional Benefits
The Oil of Physicality
Positive Properties: Grounding, contentment, balance, stability, presence, calm
Uses
Diffusion: add a few drops to your diffuser for a calm and uplifting scent
Topical: dilute with a carrier oil (almond, coconut, jojoba) before applying to skin.
Other: Pop 1–2 drops onto your pillowcase to enhance restful sleep. Add to warm water for a spray cleaner.
Add a few drops to EverEscents fragrance-free shampoo, conditioner or treatment.

Blends well with: Bergamot, Geranium and Lavender Essential Oils
Origins
The leaves of the bushy herb –– botanical name: Pogostemon cablin –– were originally cultivated in the East, where their aroma protected items (such as fabric) from insects. At the time it emerged, patchouli was also used to soothe dry skin and flaky scalp.
Caution
Keep out of reach of children. Store below 30°C. Not for internal use.
"This statement has not been reviewed or approved by The Therapeutic Goods Administration (TGA) or any other regulatory body. This product is not intended to diagnose, treat, cure or prevent disease or illness".