Organic Moisturising Ingredients for Dry Hair
The EverEscents Organic Hair Care range of Organic shampoo and conditioner and treatment contains the highest quality pure Australian Certified Organic ingredients and essential oils and does not contain any harsh chemicals.
Amongst many beautiful ingredients throughout the EverEscents Organic Hair Care Range, Vetiver can be found in the Moisture Range. Vetiver has many benefits for not only the hair but many other things such as:
Anti-inflammatory Properties
Since the oil is known for its soothing and cooling effects, it helps calm all sorts of inflammation. It is specifically good at delivering relief from inflammation in both the circulatory and nervous system.
It is also considered an appropriate treatment for the inflammation caused by sun stroke and dehydrated skin. Always dilute vetiver essential oil with a carrier oil like coconut oil before using on your body and skin.
Just a few drops will be enough. Massage the oil into your muscles or the affected area gently and let it be.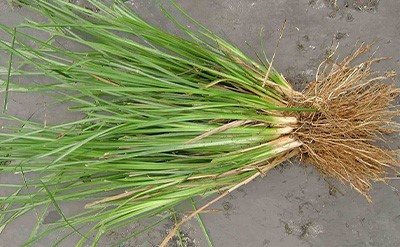 Anti-septic properties
In tropical countries like India and its neighbours, microbe and bacteria multiply fast due to the favourable hot and humid conditions found in these regions. Hence, your wounds are prone to sepsis. Vetiver essential oil prevents the growth of Staphylococcus Aureus which is the bacteria responsible for causing sepsis and eliminates them.
You can apply it externally as it helps heal wounds by promoting the growth of new tissues. You can even add few drops of vetiver essential oil to your bathing water.
Improves Immunity
Vetiver oil is high on antioxidants and thus, helps in boosting your immune system by removing all the toxins from your body and fighting free radicals. You can benefit from the oil by directly inhaling the aromatic vapours or diffusing it into the air at home.
Clears acne and boosts skin health
Vetiver oil helps in clearing acne and acne marks too. It exhibits very strong anti-inflammatory and anti-bacterial properties. The acne causing bacteria do not find favourable conditions to grow in the presence of the anti-bacterial properties of vetiver essential oil.
This gives freedom from frequent acne outbursts. You can mix few drops of vetiver essential oil in your face wash and use. You can even mix is with another coconut oil or jojoba oil (both are good for your skin) and apply to rejuvenate your skin cells and get soft and nourished skin.
Calms the mind
Vetiver essential oil is known to improve the mental conditions like stress, anxiety and depression. It is a therapeutic oil that works on the seven chakras of the human body.
You can diffuse it in the air or apply few drops on your wrists, chest and neck.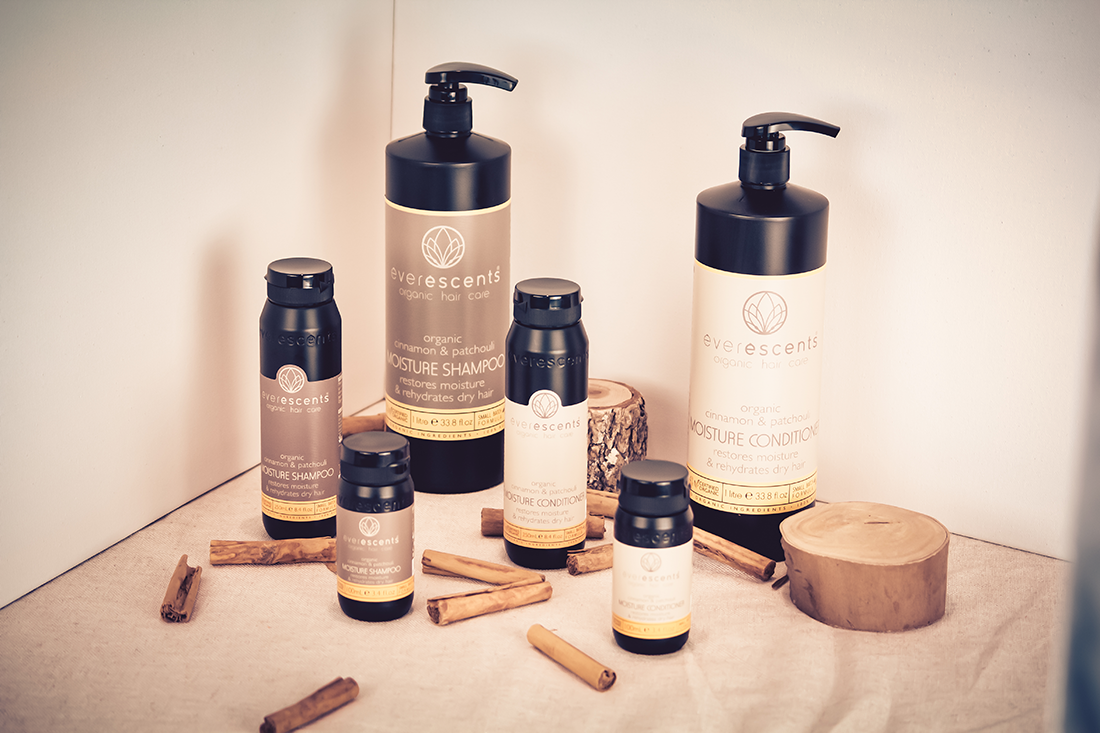 The Certified Organic Vetiver Oil contained in the vegan and eco-friendly EverEscents Organic Shampoo and Conditioner and Organic Deep Treatment helps to increases blood flow and improve a dry scalp.
Organic Vetiver essential oil is extracted from Vetiver – a perennial grass that is native to India. The essential oil of vetiver is extracted through steam distillation of its roots. It has a distinct woody, smokey and earthy aroma. 
It is used extensively in the perfumes, cosmetics, and soaps and also a flavouring agent in beverages. The aroma of organic vetiver essential oil has a very calming and soothing effect.