Organic Care Packs
Everybody loves a surprise gift, especially when that gift is an Organic Hair Care Pack full of amazing haircare products!
While we are now in a period of social distancing and isolation, we can still show we care from afar. If you know somebody in self-isolation, someone far away, or even if you yourself need some TLC, then our Organic Care Packs are here for the rescue.
Our Organic Hair Care Packs are a wonderful idea to send out as a thank you or just to show someone special that you are thinking of them during this time. It could be the healthcare worker who took great care of you, someone who has recently lost their job, your Mum, Grandma, friend or neighbour.
Customised to suit each individual persons hair needs, these Organic Hair Care Packs are perfect for anyone!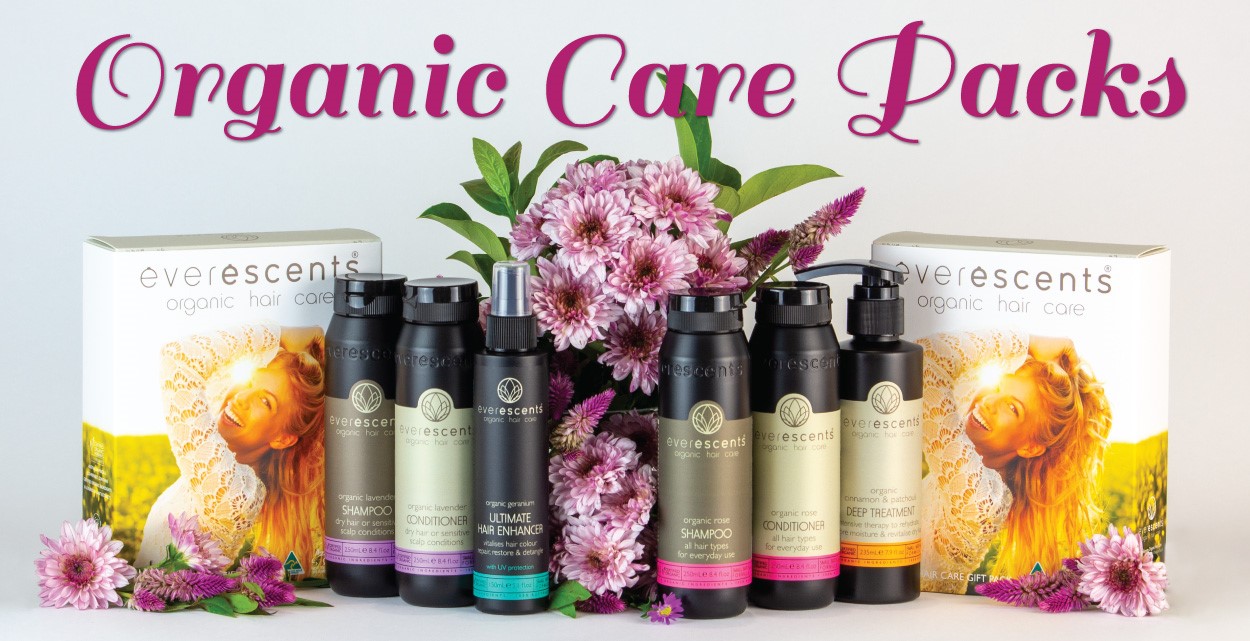 We have packs that are great for anyone with finer hair or an oily scalp, sensitive scalp conditions such as dandruff, psoriasis, itchy/flaky scalp, contact dermatitis. Damaged hair that is crying out for some TLC, dry hair that needs a big drink! Blonde hair that requires gentle toning and much, much more!
Don't also forget that Mother's Day is coming up on Sunday 10th of May. For many, this Mother's Day is going to be like no other. Mothers and families across the country will be adapting their annual rituals to staying at home.
When your routine is suddenly changed in a drastic way, it can be unsettling. On a day like Mother's Day, many mothers will struggle with managing this mindset amidst the feelings of missing out from their 'normal' celebrated rituals and lives.
Our beautiful Organic Hair Care Packs make an absolutely beautiful gift to pamper Mum from afar. You may be separated by isolation, but your Mum still deserves the absolute best. While we may not be able to put love into a box, we think our Organic Hair Care Packs come fairly close ?
These gorgeous Care Packs are available now!
To find your nearest stockist, please head to: https://www.everescents.com.au/salon-locations/
Or alternatively, please click here to purchase online.