Organic Hair Culture – Ashbury, NSW
This week, Tiarna had a chat with Annie from Organic Hair Culture in Ashbury, NSW to find out more about her lovely Organic Salon, read on to find out why she loves the EverEscents Organic Hair Care range and what she does in her day to day life to eliminate chemicals.
Tiarna: How long have you been hairdressing for?
Annie: I have been hairdressing for 25 years, Krystal (Manager) 12 years.
Tiarna: When did you open this salon?
Annie: The salon was opened mid December 2013. The salon is open Tuesday – Saturday with 2 late nights – Wednesday and Thursday.

 Tiarna: How many staff members do you have and what are their roles?
Annie: I work in the salon only on Wednesday. Krystal is a senior stylist and is managing the salon at the moment, she is responsible for the day to day operations of the business.

 Tiarna: Do you live Organically yourself? If so, how/what do you do in your everyday life to achieve this?
Annie: Having an allergy and sensitivity to some chemicals, it seemed the only way to go. I like to do the right thing so as to eliminate as much pollution as possible and protect our environment through simple things such as, recycling correctly, small vegetables and herb garden, eliminating water wastage, using the least amount of chemicals as possible for cleaning etc.

Tiarna: What do you love about EverEscents?
Annie: EverEscents smells that good i could drink it – I love that it ticks all the right boxes – free from harmful chemicals, no animal cruelty etc

 Tiarna: What is your favourite EverEscents product?
Annie: My favourite Product is the Bergamot Shampoo and Conditioner and the Leave – In Moisture, I love the finish it leaves on my clients hair.
To learn more about this salon or to make a booking.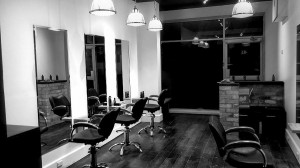 Bergamot Conditioner, Bergamot Range, Bergamot Shampoo, EverEscents, Leave in Moisture, natural, organic, Organic Hair Care, Organic Haircare